JWB order of service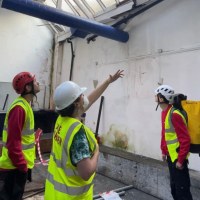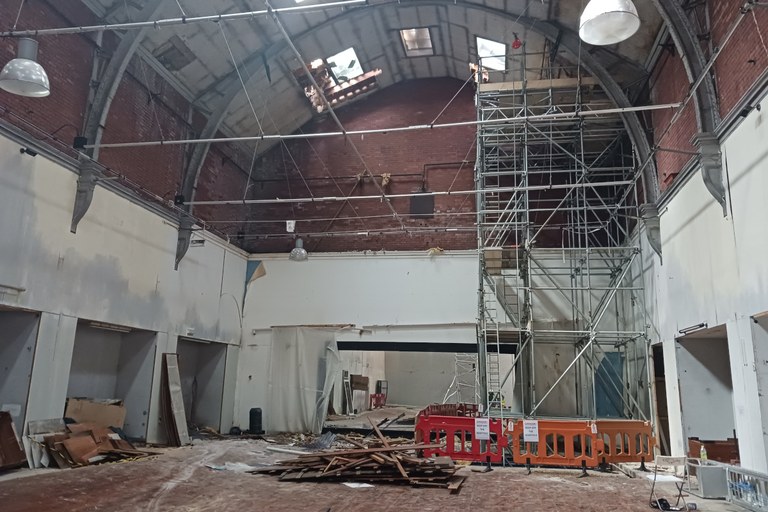 We are pleased to bring you the latest update on the ambitious Jacobs Wells Baths Restoration Project. One week on, Trinity and our appointed professional team have begun to impliment our recovery plan for this invaluable community and cultural asset.
The historic building, a treasured part of our community's heritage, is about due to undergo a much-needed transformation to restore its former glory and ensure its safety for generations to come. As part of this work we will be undertaking a development phase that will involve consultation with stakeholders and the local community to help shape future plans.
To allow us to get there, we have identified the following phases towards that recovery:
August 2023 - Emergency Works During our project development phase, the first phase of the capital works will involves immediate and emergency repair works aimed at stabilise the building, prevent any further water ingress and ensure the site is safe to access for the design and construction teams, as well as to permit stakeholder site visits.
These crucial measures will also make the structure weathertight and prevent further deterioration. Safety is the top priority, and this phase will be completed swiftly to create a secure environment for subsequent restoration efforts.
August-September - Access Works Following the successful completion of emergency repairs, the early access works will begin. This phase will involve a light touch strip-out and construction activities necessary to prepare the building for short-term, meanwhile use and public access. These steps will allow the community to explore the building while the full restoration process is underway, giving us all a glimpse of its future potential.
This will also enable us to give the appointed structural engineer access to get under the hood of the building and fully assess its condition. This is an essential step needed to ensure future renovation plans are built from a solid foundation.
2024 Phase 1 - Repair Works The most significant and comprehensive part of the project, will involve major construction and repair works. Structural enhancements, roof repairs, restoration of the main studio lantern, asbestos removal, and deep cleaning of the boiler room are among the critical tasks planned for this phase.
2024/25 Phase 2 - Renovation Works Based on design consultation with stakeholders, these works will involve improvements to circulation and space configuration in order to realise the space's potential as a multi-use community arts hub.
These efforts will breathe new life into the Baths, reopening it as a vital community space and we aim to complete works by Spring 2025.
The Jacobs Wells Baths restoration project is a monumental endeavor that requires the collective support of the people of Bristol. We encourage those interested to sign up to our mailing list for updates on planned stakeholder meetings, public consultations and key events relating to the revitalisation of this historic civic landmark.
We will continue to provide regular updates as the project moves forward. Let us look forward to the day when Jacobs Wells Baths becomes a shining symbol of our community's past, present, and future.
How you can help
Click here to sign up to our mailing list for updates and events

Share

your stories and images of Jacobs Wells Bath using #SaveJWB on socials or by emailing us

Support our

Jacobs Wells Baths Restoration Project by making a donation