by sarah —
last modified

31/08/2023 07:34 AM
Jacobs Wells Baths CAT offer
by sarah —
last modified

31/08/2023 07:34 AM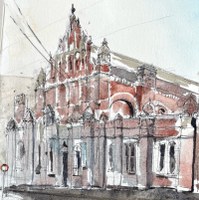 Jane Northcote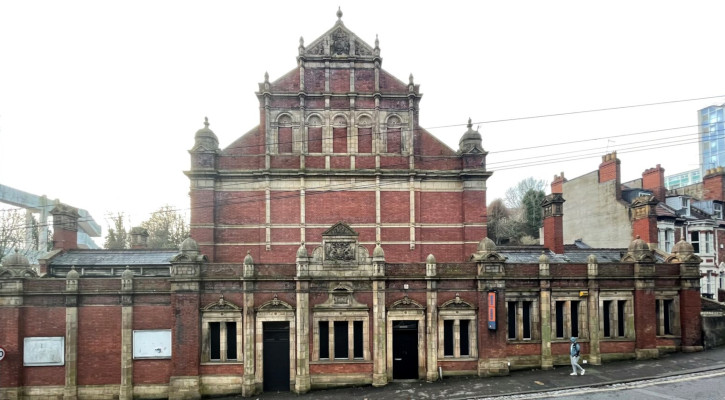 Image credit: Jacobs Wells Baths, Martin Booth
The future of Jacobs Wells Baths in Hotwells is one step closer to being secured, as the Council's CAT Group announced its decision to offer Trinity Community Arts a 35-year CAT lease, subject to receipt of a satisfactory business plan.
Trinity will also receive a six-month occupational license during the transfer phase, to enable us to undertake a detailed series of specialist surveys, funded by the Bristol-based Nisbet Trust. The Trinity team will be working with a team of professionals in conservation and historic asset preservation, led by Greenwood Projects.
"We are delighted that the Council listened to local people and everyone who campaigned to save Jacobs Wells Baths for community use. We very much look forward to working with Trinity and our community to breathe life back into this wonderful building. We can't wait to fill Jacobs Wells Baths with people, art, performance, music, laughter and friendship for years to come." Rachel McNally, Chair of Hotwells and Cliftonwood Community Association
The decision to award Trinity a CAT lease comes following a community-led campaign, backed with the support of Clifton ward Councillors, Katy Grant and Paula O'Rourke, alongside representatives from the Hotwells & Cliftonwood Community Association and Jacobs Wells Community Hub and high-profile endorsement from Actor and national treasure Miriam Margolyes.
Thanks as well to the mayor's office and all the Council Officers who, despite limited resources, have pulled out all the stops to complete this process and to Norman Routledge, Bristol Historic Buildings who spearheaded an alternative bid for Jacobs Wells Baths.
Whilst we still have some distance to travel, this news marks the first step in the preservation and restoration of Jacobs Wells Baths - a building that not only holds immense architectural significance but also provides space to facilitate enhanced access to essential services and support for the community.
Read more about the story of Saving Jacobs Wells Baths here
How you can help:
Amplify this news on your social media channels using #SaveJWB
Share your story of Jacobs Wells Bath with us using #SaveJWB on socials
Sign up to Power to Change's We're Right Here Campaign
Support Jacobs Wells Baths by donating below
Thumbnail image credit: Jane Northcote