In Conversation: Hanna Adu-Boateng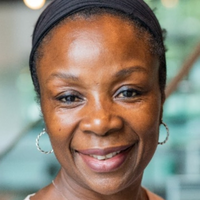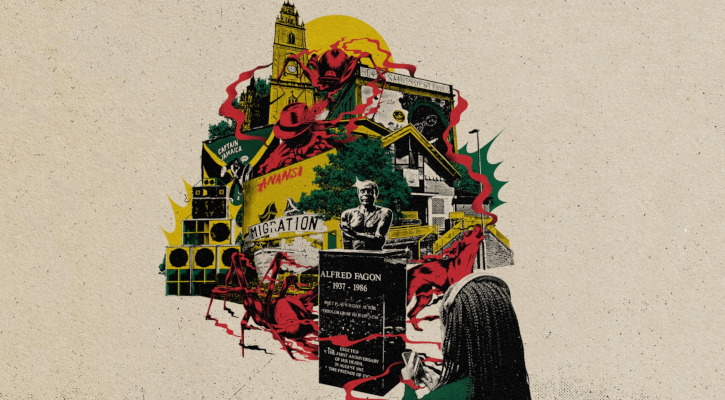 Artwork by Patch Keyes
Duppy Hunter: A Locals Guide to St Paul's is a 'listening experience' where audiences are invited to embark on a playful exploration of St. Paul's, assuming the role of Duppy Hunters in pursuit of an elusive spirit hidden amongst the streets and sights of this vibrant neighbourhood.
This unique experience is a collaboration between Trinity and the renowned Tamasha Theatre Company, whose work supports both emerging & established Global Majority artists and arts organisations Coney who create playful digital experiences.
We caught up with the Director of Duppy Hunter, Hanna Adu-Boateng, to find out more about the adventure:
What attracted you to this project?
The project came about at a time when I was seeking work with Global Majority theatre companies. I was really interested in the collaboration between Tamasha, Coney and Trinity and the concept of the Ends and Tales genre of theatre. I liked the fact that the three organisations were looking for a director who was connected to the Global Majority heritages, especially the African Caribbean communities in St Paul's, Bristol. I came to Bristol 30 years ago to work creatively within St Paul's for an organisation called Kuumba, which empowered and developed people of African descent. Dr Edson Burton also worked there at the same time. However, an opportunity has never arisen for me to direct/dramaturg one of his plays. The project brief also aligned with my desire to delve into work which includes interviewing members of the community to draw out personal stories connected to the rich history of St Paul's. I also was really attracted to the prospect of developing my work with digital media and audio production, which would be a new and exciting challenge for me.
Duppy Hunter is written by Dr Edson Burton, inspired by interviews with the local people of Bristol and their memories. How do you go about directing a piece of work that use community stories?
Directing Duppy Hunter means that you must be able to connect with, design a specific set of questions that you want to ask each interviewee, but also be flexible enough to go with the stories each person wants to tell. The memories of local people and their connection to St Paul's give authenticity to the narrative, which Edson created. It is important that the writer has confidence in you honouring his work and the local people trust and are comfortable with sharing their memories with you. I think Edson drew out a strong narrative that will relate to many of the community of St Paul's from decades gone by, but he also included poignant individual memories of characters who have passed, which must be overseen with care and empathy.
Why is a project like this important to Bristol - and beyond?
It is so important that Bristol and places beyond recognises and celebrates the epic contribution the African Caribbean people from the Windrush era onwards have shaped the political landscape, history and culture of the city. You can learn more from projects such as this.
What should someone expect to experience when they sign up for Duppy Hunter?
They should expect to have a lot of fun experiencing the narrative unfold as it transports you from one memory and place to another, through the central character of Josie, who is a Duppy Hunter. They will also be moving through different periods of time, encountering different people who have contributed to the racial justice and equality struggle.They will enjoy music from different decades, the singing of hymns and be moved by real people who have passed but will never be forgotten. They will learn alot!
Duppy Hunter runs from 03 October - 29 October and starts at The Trinity Centre - click here to get your tickets.