by sarah —
last modified

03/03/2022 01:35 PM
Help us win Spirit of the Scene Award
by sarah —
last modified

03/03/2022 01:35 PM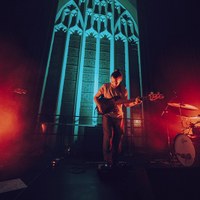 Waldo's Gift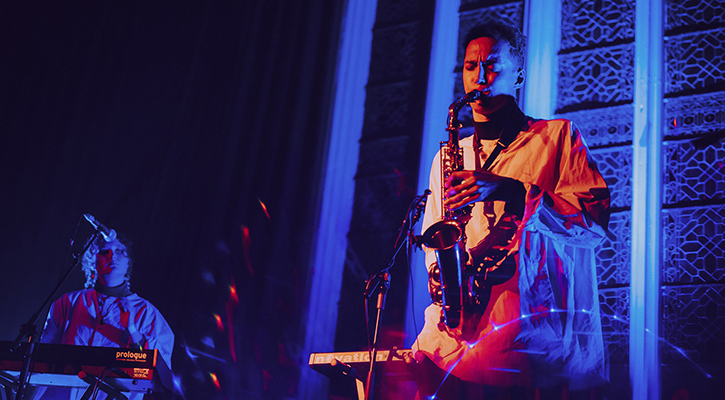 TLK performing in the Fyfe Hall as part of Trinity Presents. Image credit Khali Ackford/Trinity Community Arts
In the past year, Trinity has welcomed some of the best artists in the UK, from Brit Award-winning Sam Fender to singer-songwriter Joy Crookes (on her breakthrough tour) to post-punk band Goat Girl. We've hosted all-nighters welcoming the likes of Teachings In Dub and Electrikal Wall of Sound. In-house we programmed some of the best acts Bristol and the South West have to offer, from Booty Bass giving it everything in the Garden Sessions to sublime Jazz from Waldo's Gift in the Fyfe Hall.
We are pleased to announce in recognition of this and, for the second year running, Trinity has been nominated for a Grassroots Venue: Spirit Of The Scene Award as part of The Music Week Awards.
As the winner is selected by public vote, you can help by:
Vote for Trinity by clicking on this link 👉 (voting takes 1-2 mins)
Spread the word - Share the link on socials alongside pics of your fav gig you have been to at Trinity in the last year and don't forget to @ us and use #ReviveLive hashtag
Be quick - Voting closes at 5pm 18 March 2022
The Award is supported by Music Venue Trust whom advocate for Grassroots Venues in the UK and we are nominated alongside eight other grassroots venues in the UK: Le Pub, Night & Day, Omeara, Rescue Rooms, Sneaky Pete's, The Boileroom, The New Adelphi and The Sugarmill.
We wish everyone the best of luck and anticipate a very enjoyable evening together on Thursday 26 May during The Music Week Award Ceremony when the winners will be announced.