by sam —
last modified

12/08/2022 02:14 PM
Accessing the arts industry
by sam —
last modified

12/08/2022 02:14 PM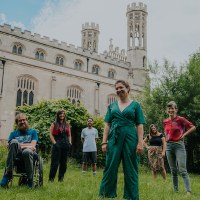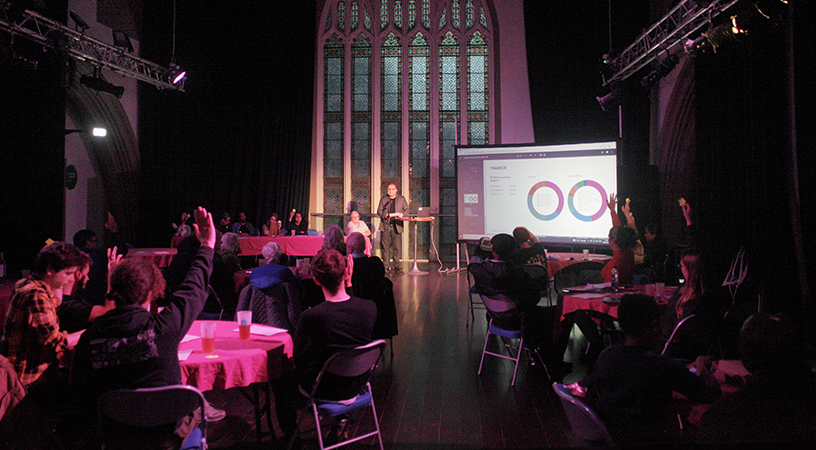 Trinity is committed to creating opportunities for people to gain access to the arts industry and gain experience in the creative sector, particularly amongst groups with lower representation in the arts industry.
"At Trinity the opportunities for cross-departmental collaboration are massive. I've learned so much being here that I wouldn't have at other venues" Aysha, Event Production Coordinator
Many of our permanent team members initially joined Trinity on an internship. Aysha, Trinity's Production Coordinator, started her journey at Trinity in 2019 on a three-month internship. A role was created to suit both Aysha's skill-set and the needs of Trinity. Trinity feels that this individually focused approach to hiring staff leads to more meaningful, fulfilling employment, and means that employees are in roles that best suit their skills, experience and long-term ambitions.
Like many members of Team Trinity, Aysha was offered a permanent contract after the end of her internship, moving into the role of Production Coordinator, and having additional responsibilities such as line management.  Further to this Aysha is part of a city-wide campaign to create safer environments for everyone to enjoy nightlife in the city.
Trinity believes strongly that investment in staff is one of the most effective ways to democratise employment in the arts industry.
We are working in partnership with South Bristol Youth (SBY) to provide opportunities for KS4 students to experience insights into working in the creative sectors as part of their 'insight into apprenticeship' initiative.
We also became an accredited Living Wage organisation and have created opportunities for young people to develop skills in the creative sector. Through the Kickstarter scheme we offered entry-level roles to nine individuals including CPD, training and mentorship for young people to gain paid experience in the cultural sector including in event production, marketing and communications and operations.
Over ¼ of employees who start at Trinity on internships go on to stay as permanent members of staff. By offering both secure and meaningful employment alongside opportunities to progress and develop a career in the sector, Trinity can help ensure that careers in the creative industry are a viable option for everyone.