by sarah —
last modified

30/09/2021 10:06 AM
Survey and Competition Time
by sarah —
last modified

30/09/2021 10:06 AM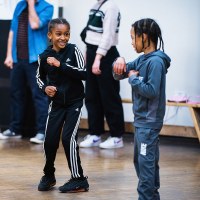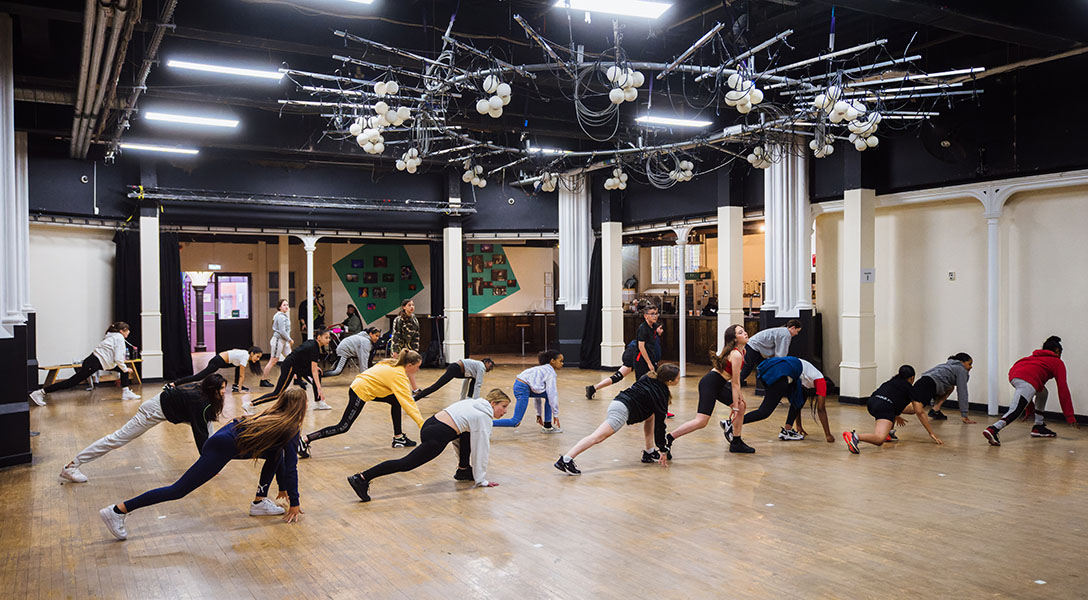 Hype Dance Group at Trinity. Photo credit: Alex Brenner
"I've never had much luck when it comes to competitions, aside from a school fete circa 1998 when I won a pack of colouring pencils in a raffle (does that even count?) but the failure has never deterred me. Given my lack of success, I didn't have high hopes last year when I filled out Trinity Centre's questionnaire in hope of winning a custom-designed Minirig (while sharing my views on the venue, of course), so the day I found out I had in fact won was a thoroughly joyous one. I've always wanted a Minirig and the speaker has been very well used over the past year, having been taken to various green spaces across Bristol, the few festivals that have taken place for campsite tunes and the back garden on sunny days, not to mention for post-lockdown shindigs. I don't think my neighbours are quite so fond of it, though... After my rare taste of success, I highly recommend you fill out this year's survey. You've got to be in it to win it, after all, and even if you don't get as lucky as I did, you'll be helping shape the future of this fantastic venue."
Robin Murray, Mini Rig Winner 2020
Your voice matters - each year we ask you to share your thoughts about Trinity. Feedback from audiences helps us shape and adapt our programme and helps us raise funds so we can ensure that everyone in Bristol has the opportunity to access and shape arts and culture.
Last year over 500 of you to the time to share what areas we could improve at Trinity and how we could welcome audiences back following the easing of Lockdown restrictions:
You said: You would love to see "a larger outdoor venue" and "as many live music and DJ events in the garden following social distancing practices".
What we did: In Oct 2020 we did just that with the Garden Sessions. Over two months we welcomed live music and DJ sets back audiences to enjoy the likes of Waldo's Gift and Hodge and Danielle. We brought back the pop-up venue in April and May 2021 – this time programming a wider variety of events including a Desert Island style panel talk with Reggae and Soundsystem legends Lioness and Vibronics.
You said: You would like "more activities for children & families"
What we did: As part of Trinity Presents, we welcomed family-focused events, including Baby Raves, workshops with Associate Artist Roxana Vilk and performances for young children.
You said: "Be open to what the community needs (community-led) and potentially provide free space where people can start to engage in positive activities in a safe way".
What we did: We employed a new Activities Coordinator whose role is to work with local communities to support new events and activities at Trinity.
We have recruited more community members to be part of our Trinity Presents programming forum - members have helped selected artists commissions as well as a programme of Theatre and Dance.
You said: " I think your loos in the main hall need improvement".
What we did: Installed new cubicles in the toilets in the main halls and are currently developing plans to install new toilets in the grounds.
We would love you to share your voice again this year by filling out our short survey, it takes about 15 mins - and we really do listen.
Last year, Robin Murray filled in our questionnaire and was selected through random selection to receive a custom designed Mini Rig - share you voice this year you can be in for a chance to win a Trinity Mini-Rig, custom-designed by Adam Menzies.
Click here to fill out our audience survey
Survey closes 06 Oct 2021 5pm