by sarah —
last modified

10/06/2021 09:08 AM
Idles support Independent Venues Week
by sarah —
last modified

10/06/2021 09:08 AM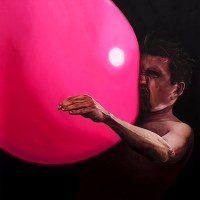 IDLES Band cover
Trinity was exited to welcome IDLES band to the Centre in January 2021, as part of a socially-distanced film for their single Carcinogenic.
"Venues are at greatest risk because they are mostly small businesses, not interested in profit or investors but in the nourishment of creative, open-minded, critical thinking."
Mark Bowen, IDLES
(NME, Jan 21)
Each band member performs in some of Bristol's most loved grassroots music venues, including The Louisiana, Exchange, The Mother's Ruin, The Old Duke, and of course The Trinity Centre.

The film was in support of Independent Venues Week that, with support from Music Venues Trust, have been working to raise the profile of grassroots music venues impacted by lockdown restrictions.
Speaking to NME about Independent Venue Week, guitarist Mark Bowen said: "Now more than ever independent musicians and the music industry at large need to unite to keep from being decimated. Between the pandemic and a government who not only don't care about the future of the arts (especially independence within the arts) but take a pro-active role in its diminishment, independent venues are at greatest risk because they are mostly small businesses, not interested in profit or investors but in the nourishment of creative, open-minded, critical thinking."