At arms length and in arms reach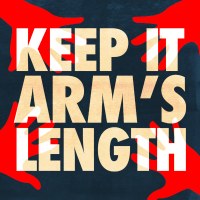 Keep it at arms length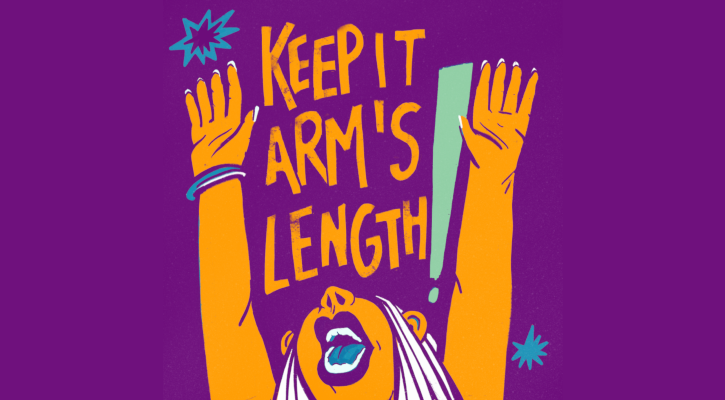 When Culture Secretary Oliver Dowden advised 25 of the UK's most recognisable cultural institutions* to be consistent with the Government on issues of contested heritage, voices across heritage and the arts expressed a need for separation between culture and politics.
But when charities faced calls from Charity Commission Chair to remain apolitical - a reaction to groups such as The National Trust opting to present the colonial history of some of their properties - the cultural sector was equally unhappy.
This may appear contradictory; on the one hand, arts and heritage charities calling for state and art to be kept separate while at the same time bawking at being told to avoid politicising activity. Maybe artists aren't that great at being told what to do. Or maybe politics can be intrinsic to, whilst also remaining separate from, the work of charities.
The work of charities is intrinsic to (small p) politics
Arts and heritage charities exist to enrich our understanding of the past and inspire the next generation to build a better future. These aren't just fluffy-feels. Rather, they are legally defined principles, set out in what is known as 'Charitable Objects'.
Objects such as, 'to preserve and promote heritage and arts', 'advance education', or 'promote equality of opportunity for persons of different racial and cultural identities', can't help but touch upon the micro-politics of everyday life.
Objects exist to focus resources and give donors assurance funds will go toward furthering their chosen cause. When we give to charities, we put our trust in them to decide how to best use those resources in pursuit of the Objects.
Funders may request charities use a hashtag in acknowledgement of funds or report on how funds are spent. But, this need for accountability does not take precedent over thee responsibility to stakeholders first and foremost.
As independent legal entities, charities must remain free to decide what activities are most appropriate in pursuit of their Objects, for the good of those they serve. Charities cannot act against their legitimate Objects just to keep someone happy - even when that someone is the Culture Secretary, or the Charity Commission Chair.
Art and (capital P) Politics must be separate
When it comes to funding, this 'at arms length' principle is important for the autonomy of all charities and is particularly notable in UK culture, with creation of The Arts Council itself post-WWII to ensure a clear separation between culture and capital P Politics.
This separation of Charity from State is critical as it safeguards the pursuit of a charity's mission from any shift in government priorities.
It means charities can focus on the interests of those they serve rather than being distracted by the interests of those who fund them. They cannot de-prioritise stakeholder interests in the pursuit funds, even where those funds are administered by the Government or public funding bodies such as Lottery. They must be able to maintain their autonomy so they can flex and adapt to meet changing stakeholder needs - not least so they can ensure they remain relevant to an ever diversifying donor pool.
Applying pressure on how legally constituted organisations pursue their legitimate charitable aims - by warning public funding will be 'scrutinised' should they not tow the line, for example - is even more problematic right now, due to the financial precariousness of the sector.
Charities exist to make change and pursue activities that help to make life fairer for us all. To use Chris Whitty's 'Swiss-cheese' analogy, they plug any gaps in the wider public sector safety-net. We must protect this freedom at all costs, so charities can respond to the disproportionate impact of the pandemic, amplify stories that give new perspectives to dominant narratives and ensure the art we make remains free from Political constraints.
Our charities, our heritage and our culture must remain independent. That freedom is more important than ever, for the sake of our collective recovery and prosperity. We must distinguish between the Politics to be kept at arms length and that which is central to our mission if want our vision to remain in arms reach.
By Emma Harvey, CEO
Seven ways to show solidarity
*List of organisations: The British Film Institute, British Library, British Museum, Churches Conservation Trust, Historic Royal Palaces, Horniman Museum, Imperial War Museum, Museum of the Home, National Archives, National Gallery, National Museums Liverpool, National Portrait Gallery, Natural History Museum, Royal Armouries, Royal Museums Greenwich, Royal Parks, Science Museum Group, Sir John Soane's Museum, Tate Gallery, V&A Museum, Wallace Collection, Arts Council England, Historic England, National Lottery Communities Fund, National Lottery Heritage Fund