Grant given from Social Enterprise Support Fund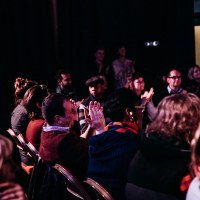 Our community garden project for children and families is just one project we can sustain thanks to grant funding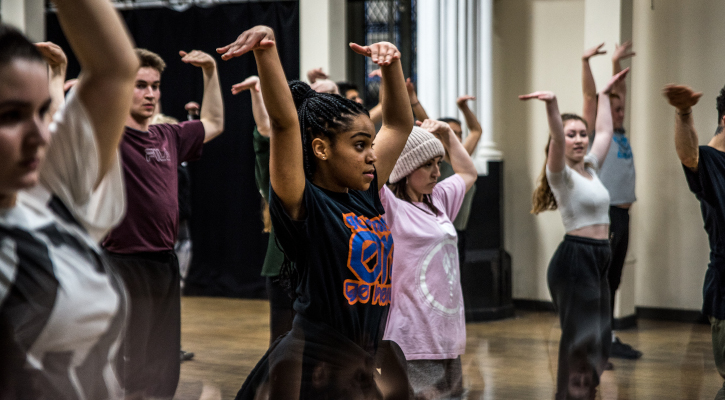 Rise Youth Dance take part in Ucnehnna Dance workshop
Trinity has delivered youth arts training since 2005, working with over 250 young people from challenging circumstances annually, giving them a chance to realise their potential through participation in arts and culture.
Trinity has been awarded a grant of £30,000 from The Social Enterprise Support Fund.
With over 80% of Trinity's core costs covered by income generated by our trading-arm and restrictions still in place on live music events and club nights, our model of sustaining a vibrant and diverse community programme has been overturned.
Many people know Trinity as a live music venue, but even with live events not happening, we're still very much delivering our wider community arts programming, which includes supporting other grassroots groups with space and resources and delivering activities such as our youth music and community garden projects, so people can develop skills, build confidence, reduce isolation and improve well-being.
Funding from Social Enterprise Support Fund, distributed by Resonance, will help us to remain solvent and support business development activity, in order to explore other ways to sustain our community arts programme.
The Social Enterprise Support Fund provides essential financial support to help social enterprises during COVID-19.
Since 2009, Trinity has supported 33 YP through paid-internships as part of national programmes including the Creative Employment Programme and The Future Jobs Fund.
It will help social enterprises to meet additional demands, change the way they work, make their spaces COVID-secure, and manage liquidity during the next six months.
Five social enterprise support agencies have come together to deliver the fund. Big Issue Invest, The Key Fund, Resonance, the School for Social Entrepreneurs (SSE) and UnLtd will jointly deliver £18.5 million in grants, with support from CAF Venturesome, the Young Foundation and Ashoka.
This has been made possible thanks to The National Lottery Community Fund, the largest funder of community activity in the UK. The partnership is one of five The National Lottery Community Fund is supporting as part of its COVID crisis response.
Rhiannon Jones, Programme Director of Trinity said; "These are challenging times, but this grant will help us to continue to deliver our services at a time when they're most needed and rebuild for the future. Thanks to National Lottery players for making this possible."