by rhiannon —
last modified

07/10/2015 03:06 PM
Volunteer shout out for Art Weekender
by rhiannon —
last modified

07/10/2015 03:06 PM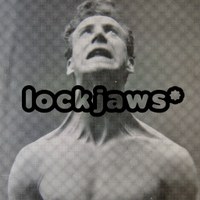 Art Weekender – Bristol & Bath is a three-day celebration of the visual arts across the two cities taking place from Friday 30 October to Sunday 1 November. Now in its second year, the Art Weekender is produced by Situations in partnership with over 30 arts venues, artist-led groups and arts producers. The weekender brings together exhibitions, one-off special events, artists' talks, family activities and trails, public artworks and performances by outstanding contemporary artists in multiple locations across the two cities.
Trinity has joined forces with Lockjaws* to host a 5 day exhibition in Fyfe Hall and The Graffiti Room including exhibition and publication launch alongside a number of artist performances and artist collective interventions.

Curious about art? Want to be part of something big? Art Weekender are seeking inspired and enthusiastic people to become Ambassadors. Help celebrate the arts in Bristol and Bath, while learning professional skills and making new friends.
Art Weekender Ambassadors will be immersed in the festival, working directly with producers, artists and curators. You will be the public face, helping people to access exhibitions and events, and engage with new experiences and new ideas. Click here to find out more from the Art Weekender website.
In addition to Art Weekender Ambassadors Trinity is looking for 2 x volunteers to assist with the exhibition here on Sunday 1st November. Get in touch to find out more: info@3ca.org.uk