by rhiannon —
last modified

11/09/2015 12:19 PM
Events Update September
by rhiannon —
last modified

11/09/2015 12:19 PM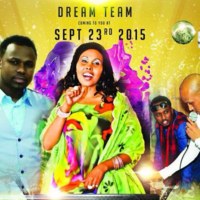 EID Night with Kultuun Bacado, Faysal Yare and Aiderus Malibu
Things are hotting up for our M&S Energy Community Energy Fund campaign, we are currently in second place. Wohoo! With just a few more votes we could take a giant leap towards making the Trinity Centre sustainable for the future. Every vote counts and it only takes a moment.
Celebrating EID Night, Bristol Somali Youth Network are hosting a very special fundraiser at Trinity, Wednesday 23 September. An evening of live music with Kultuun Bacado, Faysal Yare and Aiderus Malibu, accompanying them will be DJ Hajji playing a mix of RnB, Dancehall, Afro Beats plus Somali mix. Join us from 10pm.
New live music announcements include Devin Townsend, who earlier this year capped off a European headline tour with a sold-out show at London's legendary Royal Albert Hall venue, will be performing a very special acoustic night on Saturday 10th October.
A little later in the year we are pleased to confirm Netsky will be visiting the Centre. Pioneer of liquid drum 'n' bass, this Belgian based musician has now evolved an incredible new live show.
As part of celebrating Black History Month in October we have two excellent solo performances coming up. She Called Me Mother stars BAFTA and Golden Globe nominee Cathy Tyson, and invites the audience into the life of Evangeline Gardner – a homeless, 70 year old African-Caribbean woman, estranged from her daughter, who finds herself living on the streets. With the "potential to be a modern classic - the emotional potential of the play is boundless". Catch this show Wednesday 14.
Saturday 17 October we host Nine Lives, written by Zodwa Nyoni, performed by Lladel Bryant and directed by Alex Chisholm. Threading together humour and humanity to tell the real personal story behind asylum headlines. "Fleeing from his home in Zimbabwe where homophobia threatens his life, Ishmael has sought sanctuary in the UK". Described by Adam Bruce, A Younger Theatre as " a cracking piece of theatre that offers a glimpse into an issue that's present in the country and around the world today."
We also have social dances as part of Celebrating Age Festival this September - a perfect opportunity to dance, meet people or just enjoy the music over tea and cake. The first, LGBT Tea Dance hosted in partnership with Bristol LGBT Forum, is Wednesday 30 September. The second, Celebrate with Dance in partnership with Link Age, will feature live music on Friday 9 October.