by rhiannon —
last modified

28/05/2015 10:42 AM
Dancing, live music and theatre
by rhiannon —
last modified

28/05/2015 10:42 AM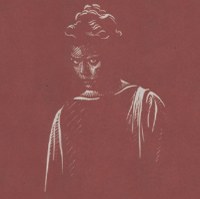 Current Location
Well we have been super busy this month, three amazing shows from Mayfest, a super line up for Dot to Dot and our biggest Garden Party yet which saw over 6000 people through the gate in one day...plus a Cider Festival and the usual live gigs, classes rehearsals and workshops.
Still to come before the end of the month we have a fabulous Roaring 20s Fundraiser this Friday, including live music, bar, games, raffle, best dressed prizes, mini vintage treatments and much much more! Tickets available on the door.
Next week we kick off June with Earl Sweatshirt, "talent so boisterous and music so innovative", making an appearance all the way from LA "displaying grade-A lyricism in brilliantly dark fashion that you'd only associate with hip-hop's elite", Odd Futures greatest asset launches out on his first solo UK tour.
Next week we also welcome the start of a two week run, returning from its UK tour and sell-out run at Edinburgh Festival 2014, the award-winning FellSwoop Theatre (Ablutions, Belleville Rendez-vous) present Current Location; an allegorical response to the ongoing and ever-increasing number of ecological disasters. A site specific production, developed specifically for Trinity Centre, Current Location will immerse and enlighten audiences in the significant issues and questions surrounding climate change:
"Quietly gripping and thoroughly unsettling, this piece climbs inside you, like the best examples of sci-fi". Wildfire / Exeunt
Also announced on the website last week and coming up in July we have the UK's sell out beer festival, Craft Beer Rising, launching its first cider event in Bristol this summer. Already confirmed: Prince Fatty & MC Horseman, Don Letts, Portishead sample digger Andy Smith, DJ Format & Boca 45. The Nextmen have just been added to the bill too so this is certain to sell out - get your tickets in early.
Also, don't forget the monthly regulars, Bump Roller Disco, Lil' Bumpers and Rhythm of The Night.