by emma —
last modified

14/02/2010 06:05 PM
Go Cuckoo & Fall Down
by emma —
last modified

14/02/2010 06:05 PM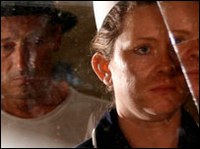 After a successful run in September, Ratupadraynpipe Productions return to Trinity Road with a revised version of One Flew Over the Cuckoo's Nest.
The show was such a success in the autumn that 90 people had to be turned away on the last night because "there wasn't room for them all to sit in the old cathedral and still have room to perform".
Based on the novel, the play looks more closely at mental health than the 1975 Jack Nicholson film, and premiered in New York years earlier, starring Kirk Douglas and helping to launch the careers of Danny Devito and Gene Wilder.
For those unable to see the September performance and those who want to see a new "even better" show, you can catch One Flew Over the Cuckoo's Nest at the Trinity Centre near the police station in Old Market from 18-20 January. Tickets are £8 and available by telephoning 0775 161 7814.
www.bbc.co.uk/bristol/content/articles/2008/01/09/cuckoo_feature.shtml