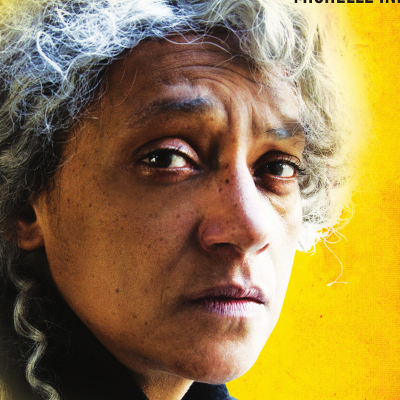 She Called Me Mother
Theatre performance as part of Black History Month
She Called Me Mother
by Michelle Inniss, directed by Cara Nolan, starring Cathy Tyson
When she gon come? I lookin at de people dem but I can't see her. She a pretty lookin ting, she does stan' out amongst these faces dripped in dissatisfaction…
Evangeline is waiting; she has been waiting a long time. She waits for the Black Swan to glide through the station and show her a little warmth and kindness. She waits for a ticket home to Trinidad, the sun, the mango trees, and the street vendors selling curry. She waits for Shirley the daughter she let walk away all those years ago.
I try not to tink about she too much, 'cause de pain dem thoughts bring it like a heard of buffalo runnin wild in a field, an I beneath dem foot.
Will her daughter ever return to her and can she ever forgive the Mother that let her go?
She Called Me Mother invites the audience into the life of Evangeline Gardner – a homeless, 70 year old Afro-Caribbean woman, who finds herself living on the streets. The play brings together Evangeline and her estranged daughter Shirley and is written in poetic Trinidadian vernacular rarely heard on our stages.
She Called Me Mother stars BAFTA and Golden Globe nominee Cathy Tyson, best known for her stage work with the RSC and the Liverpool Everyman and on film in Mona Lisa (1986)
She called me Mother is written in poetic Trindadian vernacular rarely heard on British stages.
"I believe She Called Me Mother has the potential to be a modern classic. We are going into territory that hasn't been explored on our stages before. The emotional potential of the play is boundless. I hope this play will be a rewarding experience for our audience and all those with creative involvement." (Cathy Tyson actor/producer)
This debut show from Pitch Lake Productions, founded by actor Cathy Tyson, writer Michelle Inniss and director Cara Nolan will be the second show to tour for the Black Theatre Live consortium, dedicated to bringing inventive BAME theatre to venues across the country. It follows the recently concluded tour of Tara Arts new version of Macbeth.
"I'm delighted that our consortium have selected such an exciting prospect for our first commission. The poetry of the script blew me away" (Sarah Brigham, Artistic Director Derby)
Doors: 7.30pm
Show Start: 8pm