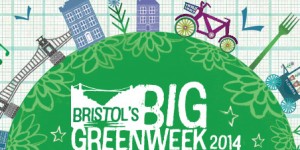 PassivHaus is not just for Grand Designs
As part of Bristol's BIG Green Week 2014 - has the tipping point come for larger scale housing developments?
The PassivHaus journey has only just begun in the UK, where there are now over 250 completed projects in comparison to over 37,000 in Europe. The developments here are predominantly individual houses, a hand full of multiple unit schemes and a sprinkling of non-domestic projects.
With recent changes to Building Regulations (Part L) driving a fabric first approach to construction and new 2016 Zero Carbon targets, has the tipping point come for the wider adoption of PassivHaus in large scale housing schemes? Join gcp Chartered Architects clients and construction professionals to explore the drive within leading UK businesses to build to PassivHaus standards. Research suggests significant benefits can be accrued by all sections of the development business:
Has the tipping point come for larger scale PassivHaus housing schemes in the UK?
Does cost-in-use research demonstrate long term benefits?
Can a rise in larger-scale housing developments to the PassivHaus standard have as profound an impact on reducing delivery cost and increasing ability, capacity and skills of the supply chain in the UK as it has in Europe?
Can we mimic Brussels where all new domestic and non-domestic projects must be delivered to PassivHaus standard?
Is this right for Bristol 2015, European Green Capital? Could PassivHaus be a lasting legacy for the city?
Informative and forward thinking: a real must for anyone interested in the future of the residential development market. Will PassivHaus give your organisation the competitive advantage?
Arrive from 3pm with tea & coffee. Talk starts 3.30pm and ends around 5pm, followed by refreshments and networking.
Please click on the link below to find out more and to book your place on this exiting event.