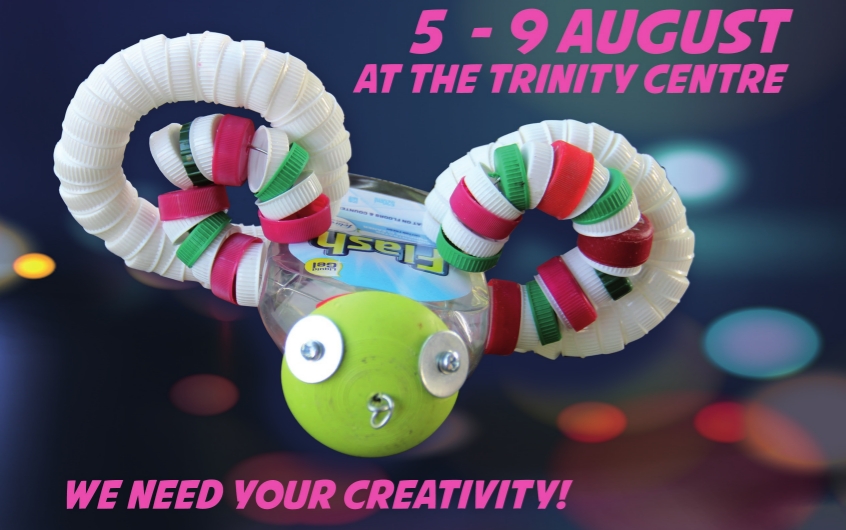 LitterArti - creative workshops & exhibition
holiday art workshops and an exhibition of works created from "rubbish", from the 5th to the 9th Aug
Come and participate in LitterArti workshops, lead by recycling artists, up cycling designers and sculptors and contribute to the exhibition!
The exhibition is open to all from 11am to 5pm, where we'll display the art and design pieces made from the familiar materials we find around us in the form of "litter".
Everybody is welcome to join this great holiday activity for families, youth groups, charitable groups and individuals.
The workshops are suitable for ages 8+ and you can book your space in one of this 2 slots:
11am-12.45pm or 1.15pm-3pm, from Tue 5th to Sat 9th

To book you place on the free workshops please contact LitterArti at: bookings@litterarti.com or fill in the online form here

If you are a recycling artist or a designer interested in exhibiting, selling your work or just getting involved, please get in touch!
This event follows the litterARTI sculpture Trail that took place during the popular Easton Arts Trail, where litter sculptures co-created by local students and professional recycling artists, like Peter Margerum, were exhibited in Chelsea Park. We also exhibited works created during educational workshops by students from City Academy, and Whitehall Primary and cleaned the park in fancy dress!