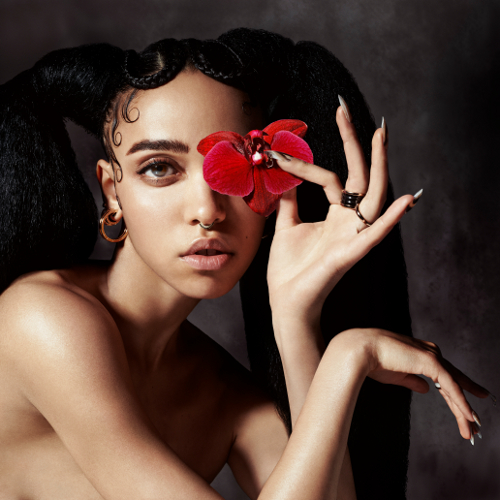 FKA Twigs *SOLD OUT*
Metropolis Music presents innovative alt-R&B musician
It's a little mind-blowing that the first music FKA twigs ever put out came just eighteen months ago. Called simply 'EP1', those four self-released tracks were so arresting that almost overnight the internet seemed consumed with trying to work out from where and whom these tracks had come. Now, the 26 year old twigs has established herself as an artist of such uncompromising vision and startling originality that Dazed magazine recently pronounced her, "the most exciting musician in the world right now."
This is heady acclaim for a young artist who's only just about to put out her first album, but then talent as radical and cohesive as this is a rare thing.
She's about to release one of the year's most anticipated debuts. Called simply LP1, it's a testament to her talents as a producer, songwriter and vocalist and it also, she says, marks the exorcising of many of her artistic insecurities. Every melody and every lyric is hers, as they always have been, and she's particularly proud of the minute attention she brought to sonic details.
Her personal aesthetic is just as striking and the magazine covers she's already graced, including i-D, Dazed and the The Fader, are testament to her remarkable individuality. Nonetheless, she's remained phlegmatic about the attention.
"It's really simple," she says. "I just make things. The only difference between me and anyone else is somehow I just have the confidence - if I think of an idea I just go make it. I realised when I was young that if you leave things in other people's hands it just doesn't get done. The people I work with are amazing, but at the end of the day, if you don't do something, no one else can do it for you."
General on-sale Friday 15th August