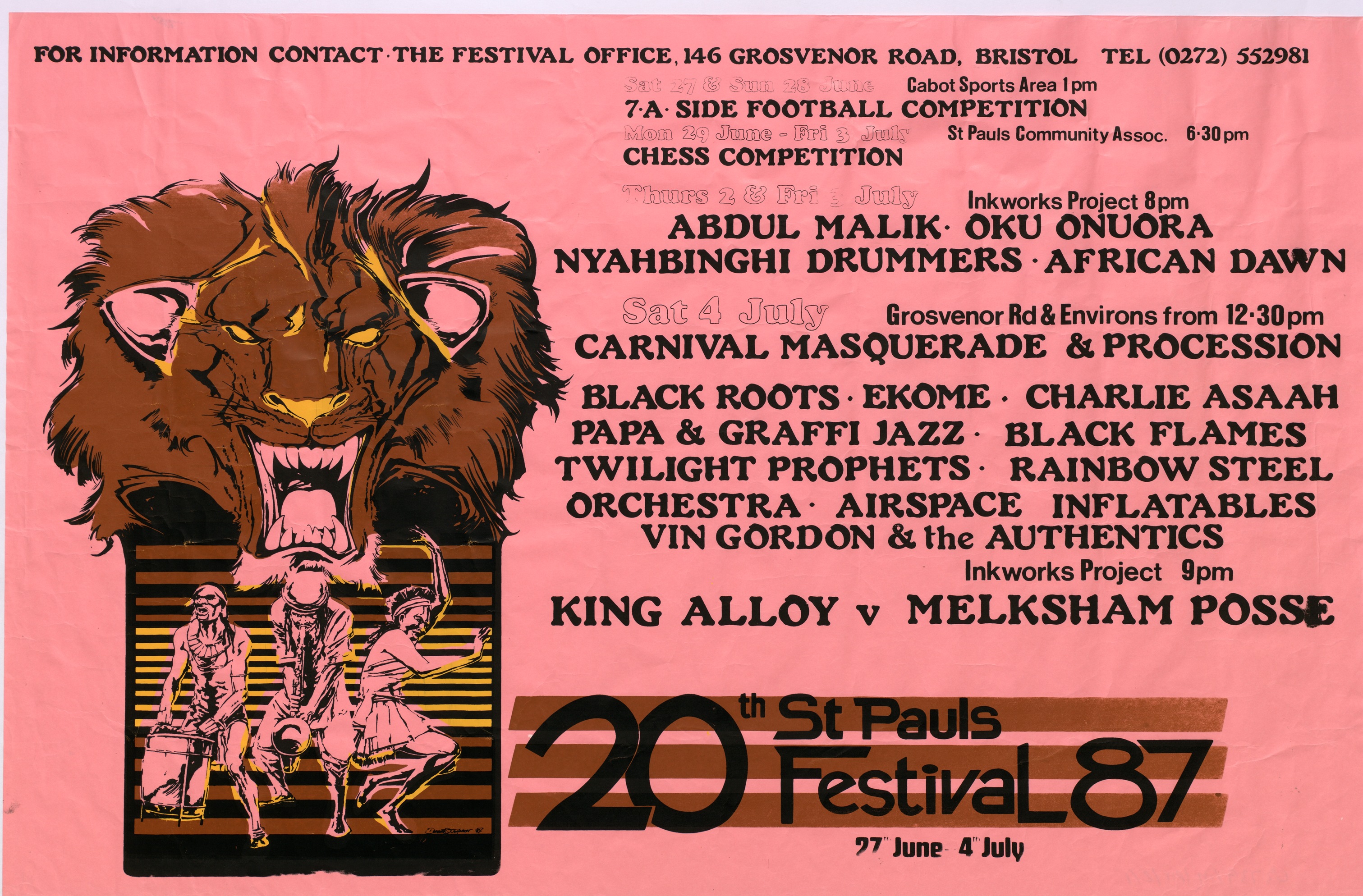 Scenes, Soundsystems and Shebeens
Join us to discover and celebrate Bristol's African Caribbean music scene of the 1970s and 1980s
Come along to explore the music and the legendary (and some infamous) venues of this era. There will be a panel of guest speakers, discussion and participatory mapping followed by free food (courtesy of Plantation), music from Jah Loko and Roots Injection Soundsystems and well stocked cash bar.  

There'll be an opportunity to discuss and share how you want to archive your musical heritage - you're invited to bring a story, memory, poster, programme, ticket stub, or any other aspect of Bristol's musical history to share, digitise and/or add to our collections.

Emcee: Lorna Easy

Guest Panel: Dehvan Othieno (Talisman), Richard Davis, Clive Smith, Kim Bimkubwa

Music by Jah Lokko and Roots Injection

Hosted by Know Your Bristol On the Move and Bristol Record Office.