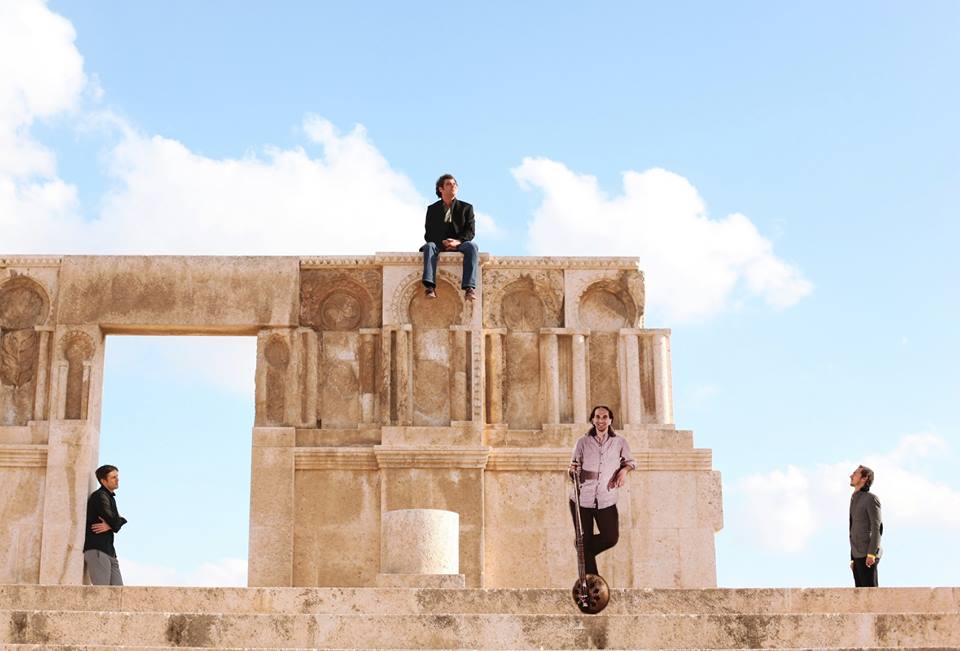 Arifa
Musical influences from East and West - sumptuous, thrilling and alchemical
Making their long-awaited Bristol debut, internationally acclaimed quartet Arifa delight in musical influences from East and West to create soundscapes that are sumptuous, thrilling and alchemical, magically transcending the sum of the parts.
Strong melodies with resonances of the Balkans and Anatolia are shaped through the band's impeccable jazz credentials and intuitive improvisations, and blended lightly with electronics to deliver intensely personal moods that remain deep in the musical soul.
Arifa play three dates in their mini UK tour following their performance at EFG London Jazz Festival.
"Arifa strikes gold. This is music that can make you shiver with delight" Songlines
"Inspired arrangements and inventive compositions create an intense, radiant atmosphere" Jazzhead
"The alchemical formula of this band resembles the poetic productions of the ECM label" Mondomix

"very high in the pantheon of world music in Europe...breathes wind, space, time and the infinite" Babel Med
Alex Simu (Romania) - Saxophone, Clarinets & Live Laptop
Franz von Chossy (Germany) - Piano   
Michalis Cholevas (Greece) - Tarhu, Ney
Sjahin During (Turkey/Holland) – Percussion
Tickets on-sale through Bristol Ticket Shop, Tel: 0870 44 44 400 or 0117 929 9008