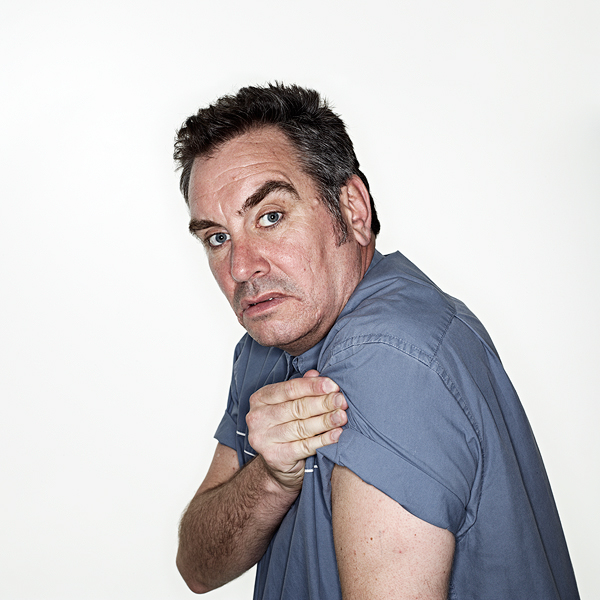 Mark Stewart in Dub with Dennis Bovell
NNTS presents British musician of polemical noise-funk with a hip-hop reggae dub feel
No Need To Shout Presents...
MARK STEWART (Pop Group) In Dub With Dennis Bovell: 9:45pm – 11:00pm

Special Guests: Keith Levene (PiL) & MC Brother Culture

Support: 23 Skidoo: 8:30pm – 9:20pm
Young Echo: 7:30pm – 8:15pm
----------------
Following the acclaimed release of his recent album 'The Politics of Envy' and its sonically savage dub companion 'Exorcism Of Envy', the Bristol post punk pioneer Mark Stewart meets dub master Dennis Bovell for the first time live in a soundclash of the titans for three exclusive UK dates in October 2013.

For this brand new show, Mark's full band is also joined on stage by MC extraordinaire Brother Culture with Keith Levene of PiL making a special guest appearance.

One of the most intense and exciting live performers of recent times with The Times declaring him "The Ringmaster of Chaos", Stewart and his band will play The Assembly in Leamington Spa on the 22nd of October, The Trinity Centre in Bristol the following night and then a London show at The 02 Islington Academy on Thursday the 24th of October.

Also appearing on the Bristol and London dates are post punk experimentalists 23 Skidoo and the Bristol show will in addition feature new Bristol breed and Wire cover stars Young Echo.

Previous shows have been greatly received with Louder Than War stating, "his pop culture antennae are ever twitching and have brought him to the flexing rhythms of dub step and post step and he has incorporated these into his sound without ever losing the focus of the stripped down sensibility and the intensity of being one of the punk originals."

Continuing an unmatchable track record of pioneering and seismic influence, Mark Stewart is back with his new albums The Politics Of Envy and its companion Exorcism Of Envy whipping up a frenzy of anarchic, confrontational sound in collaboration with such illustrious accomplices as cult film-maker Kenneth Anger, Keith Levene (Clash/PiL), Richard Hell (Television, Voidoids), Lee "Scratch" Perry, Gina Birch (The Raincoats), Tessa Pollitt (The Slits), Douglas Hart (Jesus And Mary Chain), Factory Floor, Daddy G (Massive Attack), all of Primal Scream, Youth (Killing Joke) and Bristol new blood Kahn.
£20 adv + BF
Tickets available from Bristol Ticket Shop 0117 929 9008