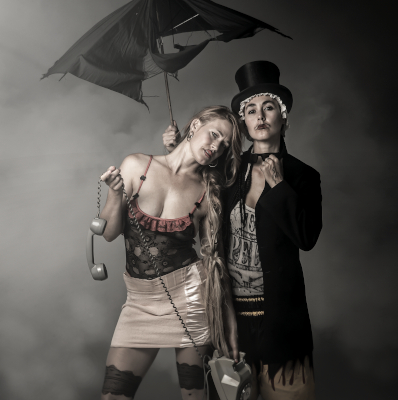 CocoRosie - Cancelled
U.S sister duo blending a myriad of styles and references
"We painfully regret to inform everyone that some of the dates on our upcoming European tour will be cancelled due to the bands change in formation. The rise of scheduling conflicts has lead to the rescheduling of our London gig which will now be on the 30th of March and a cancellation of the rest of our UK dates. So grateful to our fans for your support and understanding and hope that one day we can make it up to you. In the mean time we can't wait to play London and will plan on doing a meet and greet somehow after the show."
Love CocoRosie
CocoRosie is the music-based project of American cross-disciplinary performance artists Sierra and Bianca Casady.
Their songs blend a myriad of styles and references, from hip-hop to folk and opera, shaping the most painful of experiences into memorable and evocative pop songs. Taken as a whole, CocoRosie's music is an ongoing psychologically intimate dialogue between the siblings. Each sister has multiple personae and vocal styles; Bianca delivers troubadourian-style rap while Sierra often responds with ethereal tones while accompanying their voices on harp, piano, or guitar. A quintessential part of their sound is a percussive landscape made using children's toys and other found objects which adds a particular nostalgia to their songs.