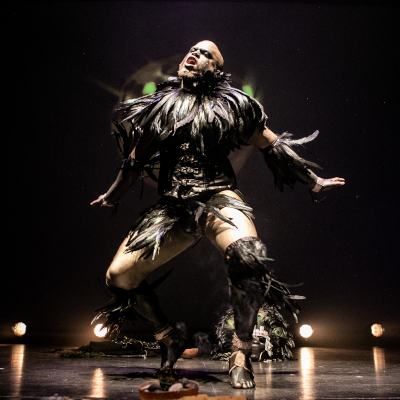 Browntown Abbey - Postponed
Afro-Futurist performance party with a Space Church theme, hits Bristol
Due to the Covid-19 outbreak, this event has been postponed, the organisers have issued the following statement:-
"It is with regret that we have taken the very difficult, but ultimately inevitable and important, decision to cancel Mayfest 2020.
The rapidly escalating public health emergency we are all confronted with means that it has become impossible for us to deliver the festival this May. The driving force for Mayfest has always been to create dynamic meeting points for participation in meaningful, heart-swelling live experiences. We can't do this in the current context. No-one can. And we stand in solidarity with everyone who is affected by this bewildering and unsettling time.
We are in the process of talking to all of our brilliant artists and partners about next steps. Whatever the future holds we remain committed to collaboration, care and generosity.
MAYK is a tiny organisation that somehow manages to pull off a large international theatre festival. Our finances are perilous. We understand that many of us are facing financial difficulties right now, but if you've booked a ticket for the festival and are in the position to consider that a donation, we would be enormously grateful. We pledge to pass on as many donations as we possibly can to the artists in the festival – many of whom are in a far more vulnerable position than us.
And if you hadn't booked your tickets yet and are in a position to make a donation, we'd like to invite you to donate what you would ordinarily spend on tickets. You can do this really easily at mayk.org.uk/support-us.
If you do require a refund, for whatever reason, the box office staff from whichever venue you booked at will be in touch with you in due course – please bear with us and wait for them to contact you in this very busy period.
The cultural sector and the wider hospitality industry are in a critical moment. We are fortunate to be supported in part by Arts Council England, but many artists, freelancers and those working in pubs, clubs, and venues aren't so lucky. We all need your support now more than ever.
We're gutted not to be able to share our programme with you this May. We were so looking forward to it. But we'll be back. Until then, stay strong. And keep communicating."
The health and safety of the people using our Centre is our top priority you can find out what we are doing to respond to the COVID-19 outbreak here