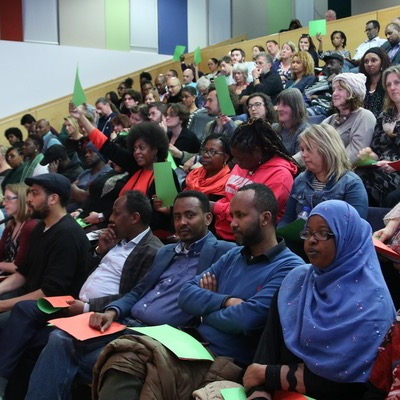 CANCELLED General Election: Bristol West Question Time
Come along and ask questions to find out about what your MP candidates will be doing for you!
Unfortunately this event has been cancelled. In light of the tragic events in Manchester last night, all political campaigning is suspended today. We are therefore cancelling tonight's Bristol West Question Time event. As there are just over two weeks before the election, unfortunately we are not able to rearrange this event.
We would like to thank everyone who has been involved in organising this event. #brisvote17
#brisvote17
Up Our Street would like to invite you to a Bristol West Question Time event, on Tuesday 23 May, 6pm to 9pm at The Trinity Centre.

This will be a chance to hear our candidates answer tough questions about real issues facing our neighbourhood including on housing, health, education and schools, welfare, race equality, neighbourhoods and community and more.
Book a place
Priority goes to people from BS5 and BS2
Booking is NOW OPEN – Click here to book your place!
Submit a question
If you have a burning question, send it to us by 19 May. We won't be able to ask all the questions sent in but they will help us know what's important locally.
Please send this out to people from Easton and Lawrence Hill who you think would be interested in this event.
This event is supported by Locality, National Union of Teachers, Trinity, Black South West Network, Ujima and BCfm.