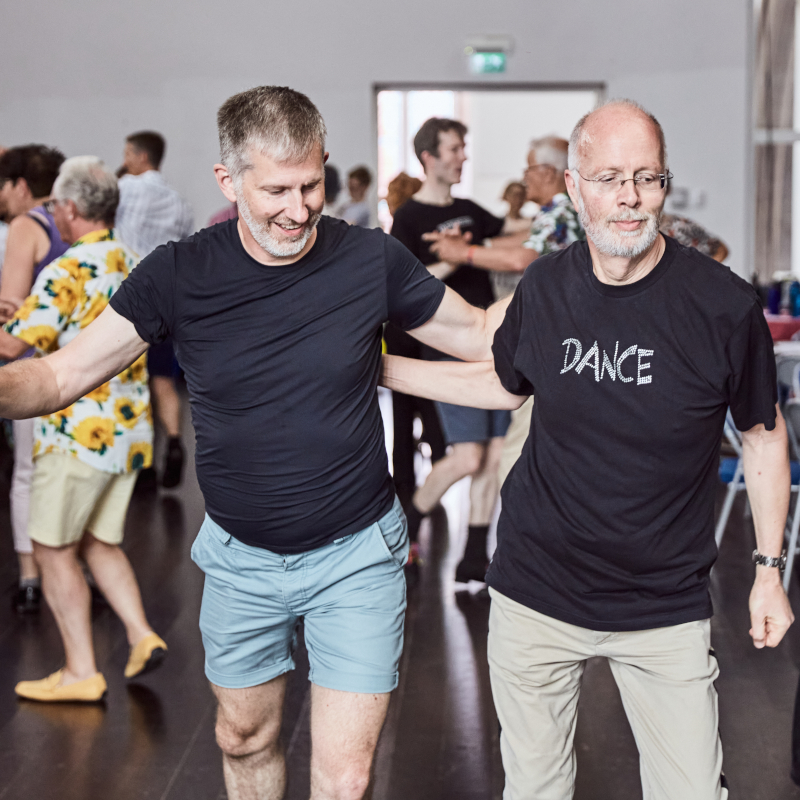 Bristol Equality Winter Tea Dance
Dance social for LGBTQ+ people
Celebrate diversity on the dance floor in this dance social for LGBTQ+ people led by Norma Daykin (Bristol Equality Dance) and Jacky Logan (Jacky's Jukebox).
There will be latin and ballroom dancing as well as salsa, tango and fun line dances. There will be a warm up class at 1pm where you'll have a chance to learn the steps. You don't need to bring a partner. Tea and cake is included in the price.
How to get involved
This event is open to beginners as well as experienced dancers from Bristol and beyond, especially LGBTQ+ dancers from all cultural backgrounds, their friends, allies and supporters. Please wear something you feel comfortable moving in.
About Bristol Equality Dance
Bristol Equality Dance was set up in 2022 by Norma Daykin, a qualified dance teacher based in Bristol who has for over 20 years offered inclusive practice for all members of the community groups including LGBTQ+ people, older people, people with disabilities and refugees. In 2022 Norma received a community award from the UK Equality Dance Council for her long services to the LGBTQ+ dance community. Jacky Logan is a well-established London DJ who cofounded the Pink Jukebox Dance Club with Ralph Schiller. In 2021 Jacky was awarded a British Empire Medal for her services to same-sex ballroom dancing.