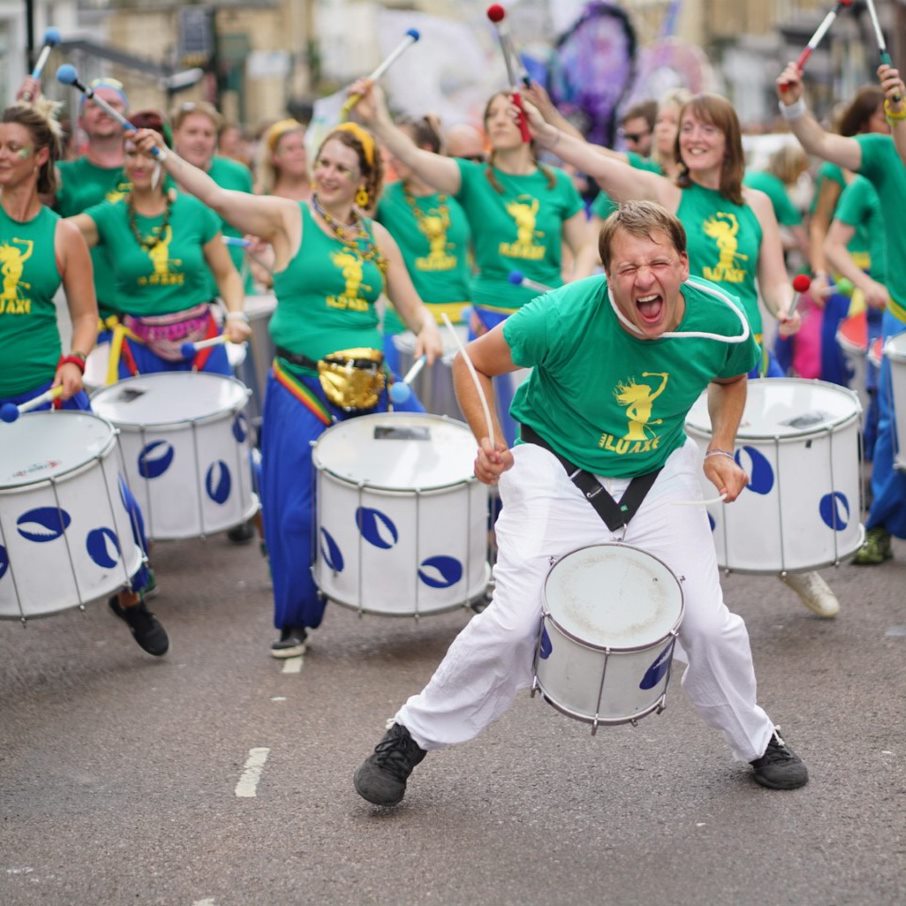 Bristol Encontro Presents Tambor
A celebration of Afro-Brazilian culture through music and dance
Celebrate Afro-Brazilian culture through drumming, movement, and song. Described as an Encontro, or meeting, Tambor will provide a feast of live performances and workshops, including samba, maracatu, Afoxé, reggae-samba, capoeira music, and much more.
Performances and workshops will take place across the weekend, at venues including The Exchange and The Black Swan. The main event hosted at Trinity, with performances from:
Afon Sistema
Barracwda
BLOCO B
Bristol Samba
Batala Bristol
Carnaval Transatlântico
Ilu Axé
Jamma de Samba
Olá Samba
Orin Asé
The African Sambistas
Please read our COVID-19 Safety Policy for information on attending events during this time.