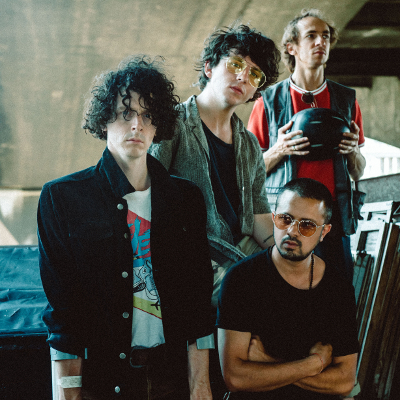 Mystery Jets
A Billion Heartbeats tour
Indie rock outfit Mystery Jets head to Trinity as part of their UK tour to celebrate the release of their new album: A Billion Heartbeats.
Inspired by coming of age in the political backdrop of the last 20 years the album "is a mirror for what's going on, reflecting back the way people are feeling" tender and fierce, abstract and full of classic rock energy. Featuring songs of protest that get the heart racing in joy; high on hope, and serious in their message. Proof, basically, that music speaks louder than words.
Please note this is a standing event.
Please read our COVID-19 Safety Policy for information on attending events during this time.