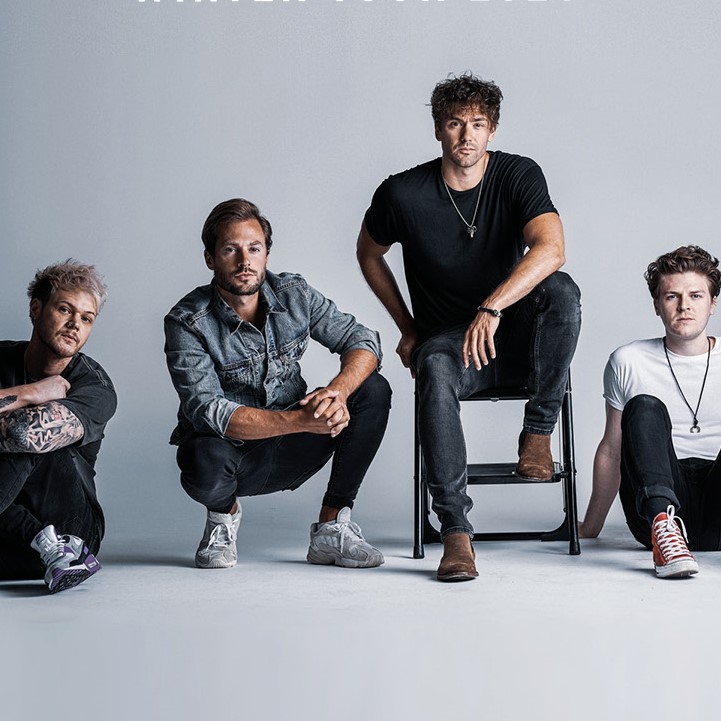 Lawson
English pop rock band
After a four-year hiatus, Lawson returned in 2020 with their new single 'Lovers'. The pop rock band consisting of Andy, Ryan, Joel and Adam are preparing to release their third album 'Cmd z' in Mid 2021.
The band broke through in 2012 with their debut album 'Chapman Square'. The album reached number 3 in the official UK chart. Since then Lawson have had seven UK Top 20 hits including Standing In The Dark, Juliet, Roads, When She Was Mine, Where My Loves Goes and Learn To Love Again.
This is the band's first tour in six years and Andy from the band says 'We are so excited to get back out on the road, we planned to tour throughout 2020 but obviously that kept having to be pushed back. Now we can finally announce that we are heading back out on tour!
Tickets on sale: Fri 12 March, 9am
Please note, this is a standing show
Please read our COVID-19 Safety Policy for information on attending events during this time. Please note, proof a negative PCR/lateral flow test is required for entry.