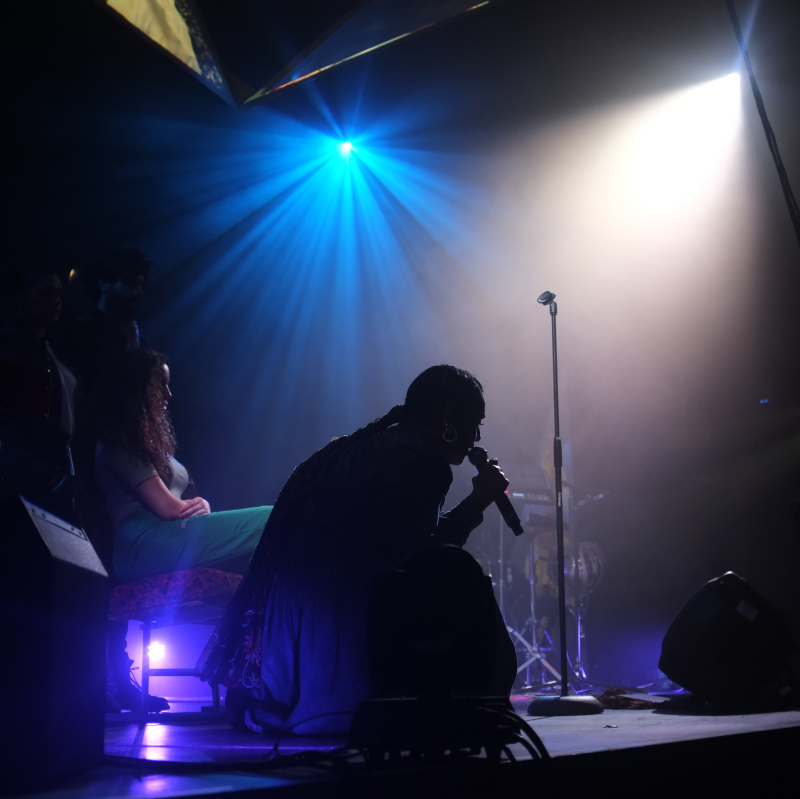 Haramacy
An evening of multi arts performances prescribed by artists from BIPOC communities
Haramacy acts as catalyst for cross-cultural engagement for artists from Black, Indigenous, and People of Colour (BIPOC) communities.
It creates a space for BIPOC artists to collaborate and create works that explore intersectional social issues (race, gender, class, and ethnicity) that exist within their communities and those of their peers.
Haramacy is comprised of an online residency program and an evening of multi arts performances hosted at the Trinity Centre in Bristol; bringing together sound, light, visual, dance, words, and more to celebrate outsider narratives.
The title Haramacy, is an amalgamation of the Arabic word 'haram', meaning indecent or forbidden, and the English word 'pharmacy', implying a safe, trustworthy space that prescribes the antidote to ailments caused by intersectional, social issues.
Now in its 3rd edition, Haramacy is presented by COMMUN in London, Bristol, and Birmingham to advocate for higher BIPOC participation in the Arts.
Click here to watch a short film about the 1st Haramacy program hosted in London:
Participating artists include:
Anika Deb
Ayan Cilmi
Deepraj Singh
Qezz Gill
Shagufta K Iqbal
Yaz
About COMMUN
COMMUN is a combined arts organisation with a focus on community building for emerging and mid-career Black, Indigenous, and People of Colour (BIPOC) artists. Through projects, events, and digital media, COMMUN creates opportunities for BIPOC artists to collaborate and create works to achieve a greater understanding for 'othered' people in our society. Follow Haramacy on Instagram. Engage with COMMUN online.
Funded by Arts Council England Foyle Foundation COMMUN
Please read our COVID-19 Safety Policy for information on attending events during this time.