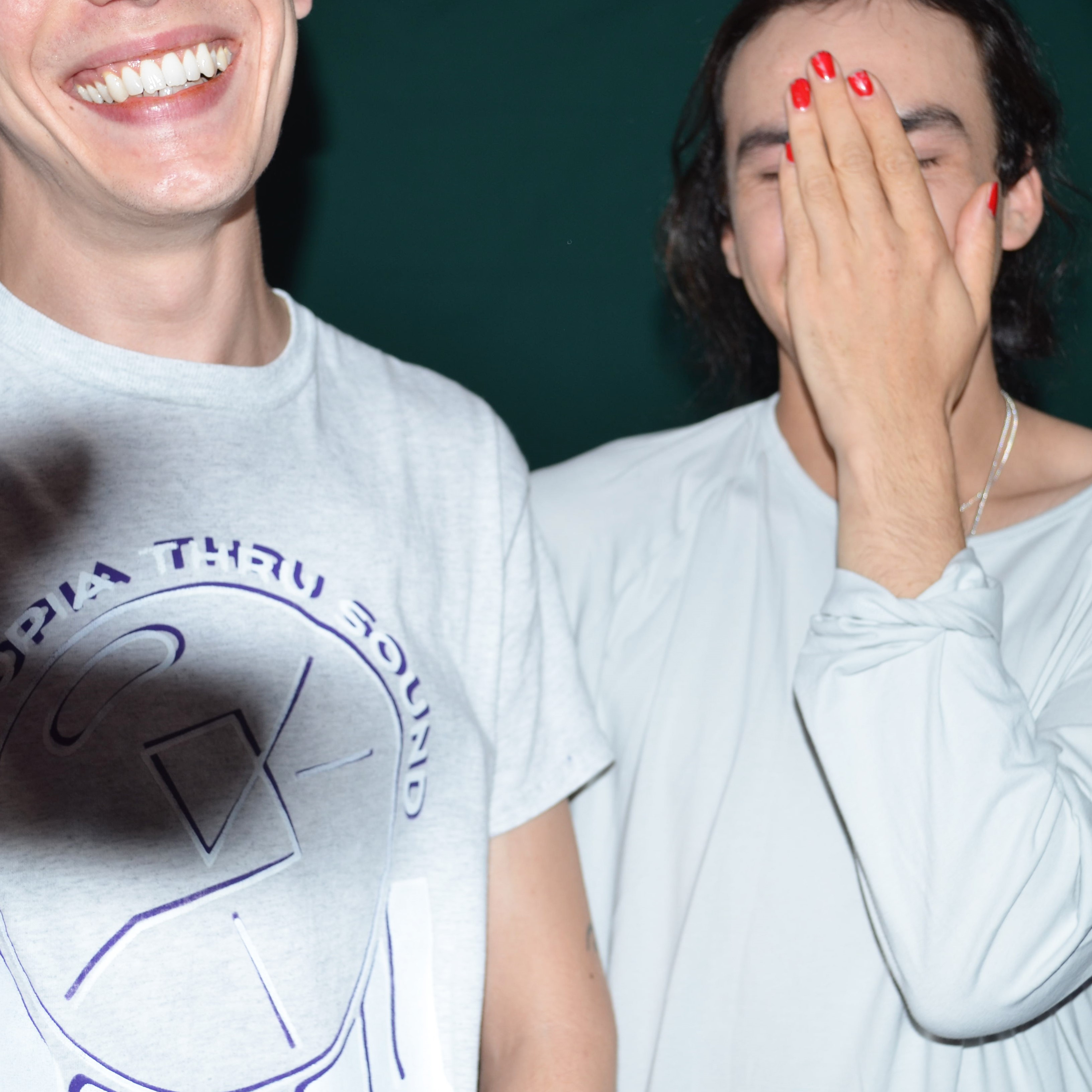 Garden Sessions: Giant Swan DJ Set
Brand-new, earth-shattering DJ set from the Bristol duo
A marriage of aggressive dance music, quaking bass, and hypnotic electric noise
Giant Swan is the brainchild of Robin Stewart & Harry Wright; an acerbic marriage of energised, aggressive dance music, quaking bass, and hypnotic electronic noise. Steadily assembling an arsenal of heavy hitting EPs and their instant classic, self-titled, debut LP. In anticipation of this very rare DJ set, the band have this public service broadcast:
"When people think of a DJ set they perhaps think of the flawless anti-glowstick precision of a Jeff Mills all-nighter, or maybe a pre-now/post-then ironic DJ set from people who download most of their music from 'soundcloud2mp3.com'. Well, we're pleased to announce that Giant Swan's brand-new, earth-shattering DJ set will be somewhere in between the two. If you think discovering electronic music has wiped the slate clean of your indie rock tastes as a 13 year old, well think again and get ready to re-live the most traumatic years of your life through the medium of music. Don't worry though, the rewards will come in the form of sick club bangers from mates, people we wanna be mates with and people who wanna be mates with us. For fans of: when the drunkest person at the afterparty has full reign over the Spotify playlist."
Powered by our friends at Sinai Soundsystem.
Food will be available throughout the event. Social distancing rules apply. Tickets are for tables of up to 6 people.
This is a seated event as part of our Garden Sessions - featuring some of the best artists and promoters from Bristol and beyond, all playing in our new outdoor venue, set in the historic grounds of Trinity.
The Garden Session are supported through the Cultural Recovery Fund #HereForCulture