by emma —
last modified

03/05/2019 02:21 PM
Parking
by emma —
last modified

03/05/2019 02:21 PM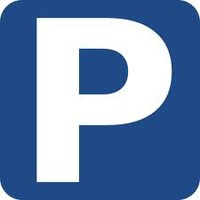 24hr Pay & Display at the Trinity Centre
Please note Trinity operates an ANPR system - please ensure you pay and display for the duration of your stay or you will receive an automatic Parking Charge Notice (PCN) from our car park management company, Carflow.
Trinity operates a 24hr Pay & Display car park. The following charges apply*:
Monday to Saturday:
Up to 1hr - £1.00
1hr to 2hrs - £2.00
2hrs to 3hrs - £3.00
3hrs to 4hrs - £3.50
4hrs to 6hrs - £5.00
6hrs to 12hrs - £6.00
Sunday and Bank Holidays:
1hr - £0.80
12hrs - £1.50
£60 bus charge - permits vehicle to park for up to 48 hours
*Prices subject to variation
Who needs to pay?
Our car park is 24hr Pay & Display and all visitors are required to pay and display, including staff, volunteers, hirers, Centre visitors and Blue Badge Holders* (click here to find out more about accessibility at Trinity)
Who operates the car park?
The car park is operated by Carflow Car Park Management
Is accessible parking available?
There are four accessible parking bays located next to the new daytime entrance, which is situated on the left-hand side of the building.
Can we reserve a space?
Parking is managed on a first-come first-served basis. If you are running a large event or private function, please contact your Bookings Coordinator for further information.
Can I park overnight?
You will be able to park any-time and the car park will be open and monitored 24hrs. If you come for an evening event, you are able to park for up to 12hrs. Please do not leave valuables within your car or in plain sight. If you overstay, you are also able to top up your stay before leaving the site.
Why does Trinity charge for parking?
Trinity is a charity and we run the Trinity Centre almost entirely on the income we generate from hire of the premises and events, via our trading subsidiary, Trinity Community Enterprises.
Revenue from our car park helps to fund Trinity Centre running costs and our programme of community activities.
This is a vital source of income and helps to sustain our community centre and maintain and repair the listed building. It allows us to offer free and subsidised use of our hall-space for community activities and helps to match fund projects such as our heritage, arts and youth activities.
In 2017/18 Trinity provided 161 community projects with 4,344 hrs of free and subsidised hall space under our Trinity
Community Initiative (TCI). Click here to view our annual report.
*If you are taking part in a project activity run by Trinity Community Arts, you may be able to claim back your expenses - please speak your Trinity Event Organiser for more info.