by sarahb —
last modified

25/12/2018 11:25 AM
These are our favourite moments from Making Tracks
by sarahb —
last modified

25/12/2018 11:25 AM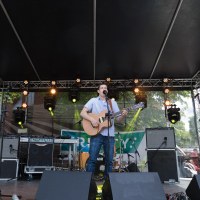 Sam Neal plays on the main stage at Trinity Garden Party
Xyzelle, Sealvia and Chantaleaze - students from project partners ACE perform at Trinity's Festival of Light. Photo Khali Ackford
1. Playing at the Unity stage at St Pauls Carnival
"The Carnival Stage provided an excellent opportunity for young people to perform at one of the City's most significant and historic cultural events. It was great to have staff and  young people across the Making Tracks programme there on the day." Darren Alexander, ACE.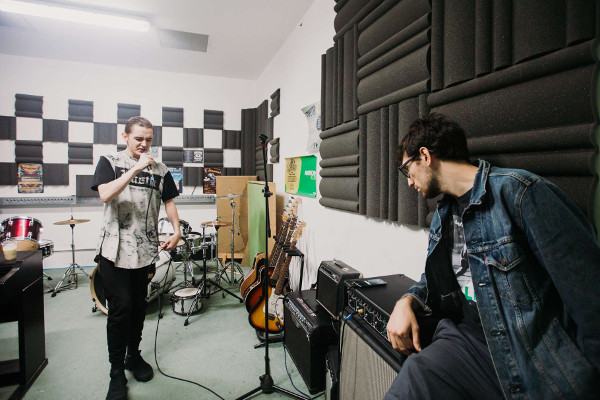 Josh Carter practices singing in one of our recording studios during the Summer Sessions at Trinity (photo @ Alastair Brookes)
2. Summer Sessions at Trinity
"Trinity's in house annual summer workshop and live performance event. Held over two days in August. Working in partnership with Access Creative College Bristol, who delivered bespoke DJ and Film sound workshops." Dave Thomas, Trinity Community Arts
Making Tracks showcase at Trinity's Festival of Light (photo @ Khali Ackford)
3. Youth Music Showcase at Festival of Light
"The Festival of Light provided our young people with the biggest audience of their music journeys so far. The sound quality was amazing and the experience provided a taste of what a professional performance feels like." Darren Alexander, ACE.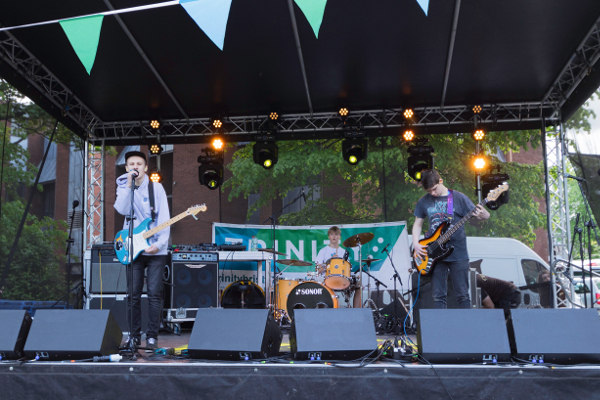 Area of Effect play on the main stage at Trinity's annual Garden Party (photo @ Jesscia Bartolini)
4. Youth Music Stage, Trinity Garden Party
"Area of Effect rock band opening on main stage. Seeing these three 15 year-olds rise to the amazing opportunity of performing their set with hi spec stage and PA  and at such a public event was so exciting. It really upped their expectations and motivation in terms of performance, and it also opened them up to 1:2:1: music development and support." Troy Tanska, Basement Studios
5. End of Year Showcase Party, Trinity
"I was really proud of the range of performances - from those who'd never made music in front of others, to performances good enough to charge for. They were really respectful and supportive of each other - even though there were such varied genres and skills. It was a massive highlight seeing a young person who had such a difficult time in the past, but who turned their life around since being part of Making Tracks in the summer and is now at music college, absolutely smash it centre-stage. Such an honour to see the power of music in action." Troy Tanska, Basement Studios