by sarah —
last modified

04/02/2020 04:48 PM
Joan's Story
by sarah —
last modified

04/02/2020 04:48 PM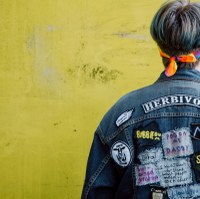 Making Tracks is an opportunity for young people to learn new skills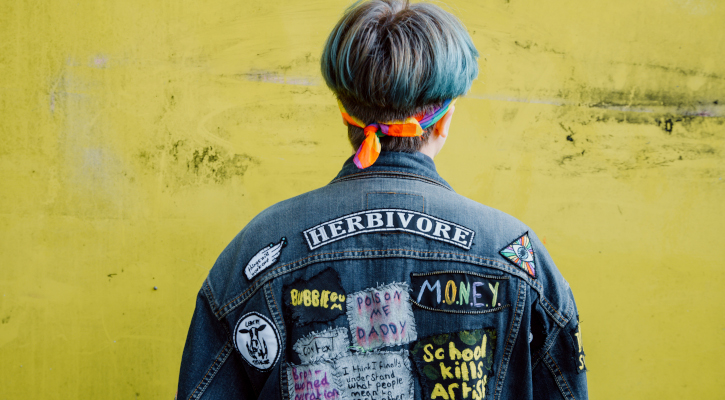 Photo @ KoLAB Studios
Joan is a young women who has been home schooled. She struggles being around groups of young people but really enjoys the opportunity to play one to one with a music teacher. Joan now plays the bass and until her introduction to Making Tracks mainly played alone.
"Trinity as a whole seems to be a safe space for Joan. She seems quite nervous when I've seen her mix with people outside, but when she is mixing with people inside Trinity she's really open. So I think it's important for her to have a space like that... it really seems to be benefiting her." Bridget, Trinity music tutor
Having taken part in group sessions at both Basement Studios and ACE where she struggled in integrate with other young participants she was offered one to one bass lessons at Trinity.
"Even though I have a bass at home I like playing music with people, so it's given me an opportunity to play music with people, which then gives me more inspiration to play at home. I've definitely been taught a lot that I wouldn't have learned if I just played on my own. I've got a lot more confident with playing music and I feel like I understand my instrument more than I did before."
Her experience at Trinity has marked a significant improvement in Joan's musical ability, her confidence and her motivation.
When she started lessons she described herself as playing "only one song on one string of the bass" whereas now she has mastered "a whole playlist of songs". She has developed a good relationship with her music tutor, who she feels understands her and responds well to her individual needs.
Making Tracks is supported by Youth Music and using public funding by the National Lottery through Arts Council England, as well as support from match funders.