Jamell's story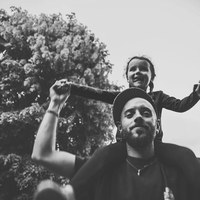 Venue Manager Jamell and PJ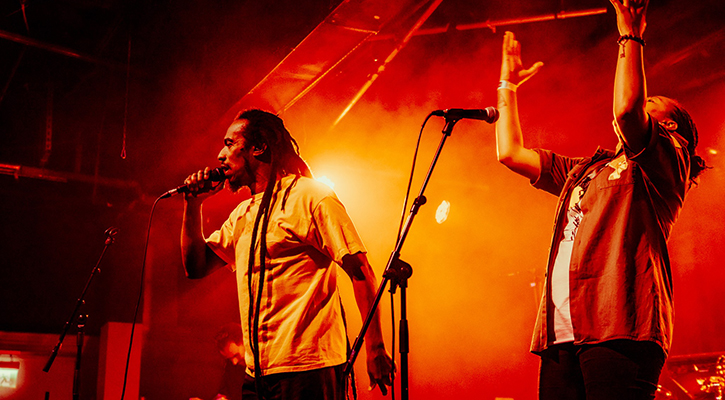 Jamell has shaped a career in event programming at Trinity over ten years, including Benjamin Zephaniah as part of Trinity Presents.
Jamell joined the Trinity team in 2010, as part of the Future Jobs scheme, starting in an entry level role, as Events Assistant. Ten years later, as Venue Manager, he reflects on the importance of the opportunity.
"2009, I was fresh in Bristol and fresh out of university.
I had come from the city of Plymouth, where I studied Fine Art and recorded some of the infrequent club events. I wanted to continue my new passion within the arts. I refused to get a job I had no passion for.
One day, I passed Trinity. I loved the look of the place and had to find out what happened there. Luckily for me, Trinity was involved in a 6-month Future Jobs Fund programme through the Job Centre.
I started my journey as the Events Assistant and helping with the Youth Music Programme. During this time, I learnt so much about the amazing work that Trinity does and the passion the team has for each project.
I didn't want this dream job to come to an end and was elated to be given the opportunity to stay on. I learnt so much from the team; from community bookings and weddings, to developing my skills enough to organise our own NYE events and annual Garden Party - which is the most notable accomplishment, growing the audience every year, with a diverse line up of Bristol talent.
With the development and progression of the role over the years, I am honoured to say I am now the Venue Manager of this wonderful organisation and look forward to what the future holds for the Centre."
Jamell was able to pursue a career in the creative industries through the Future Jobs Fund. Opportunities like this, and the newly announced Kickstart Scheme, work towards diversifying the workforce in the sector.
We continue to create internships and employment opportunities as part of our project activity. Through our youth programme, Making Tracks, young people enhance their employability through music making. With the economic impact of Covid-19 still to be fully experienced, opportunities like this are even more important.
Read more on our thoughts about the importance of creating opportunities in the creative industry here.