by sarahb —
last modified

20/03/2019 01:14 PM
Jack B. On Making Tracks
by sarahb —
last modified

20/03/2019 01:14 PM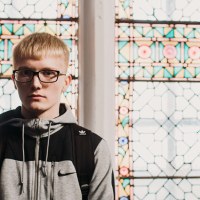 JackB (photo @ Alastair Brookes)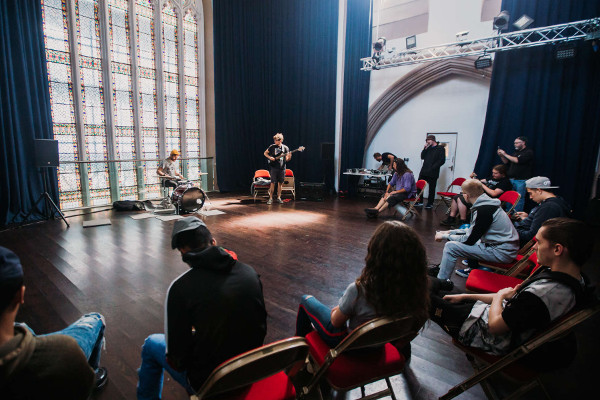 Jack took part in Making Tracks Summer Music Session Aug 2018 (photo @ Alastair Brookes)
I was 16 when I dropped out of college. I didn't do well at my GCSCE's and ended up on a course I didn't want to be on. I lacked focus and was depressed within that environment. I grew up on a poor estate and the idea of never achieving anything in life was kind of drummed into me.
I was NEET for about a month until I was picked by an agency (LPW) who advised me to start looking at mini courses and apprenticeships. It was through these opportunities that I was eventually referred across to Trinity to take part in the Making Tracks Project.
I really enjoy making music and after some time on the Making Tracks course I ended up taking part in a work experience placement going in every Wednesday for a couple of hours and sitting in on various 121 sessions and even in some cases leading sessions with other students (with Trinity's support).
During these sessions I helped other young people to record vocal tracks, produce original beats and assist live rehearsal sessions. I have also attended professional training as part of the team and gained a safeguarding certificate.
Making Tracks is a collaborative project between Trinity, Basement Studios & Aspiration Creation Elevation (ACE@Docklands) and is supported by Youth Music and using public funding by the National Lottery through Arts Council England. Click here to find out more about our projects, helping ensure that everyone in Bristol has the opportunity to access and shape arts and culture.
You help secure Trinity's past, now play your part in Trinity's future