by sarahb —
last modified

14/11/2018 12:30 PM
Top 5 Heart & Soul moments
by sarahb —
last modified

14/11/2018 12:30 PM
Our Heart & Soul celebration hightlights
We asked the Trinity team what their favourite moments on this heritage project were, and this is what they came up with.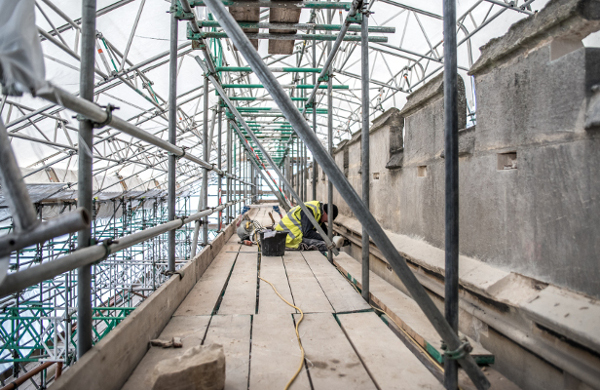 Workers hand carved new stone - even during the snow! Photo@Khali Ackford
#1 Emma Harvey, Centre Director
"It has to be when we did some researching into the last wedding that happened on the 26th March 1976 at Trinity. We managed to find someone whose name matched the couples on social media and decided to direct message them. It was moment of high anxiety to see the icon that they where messaging us back!
Thankfully it was to say that they where still happily married and that they were super happy we had contacted them. Cheers from us to them for 42 years together!"
Our Heart & Soul project took place alongside major repairs to Trinity. Here a participant creates woodcuts, inspired by Trinity's history. Photo@Khali Ackford


#2 Fidel Meraz, Trinity Board Member
"Sharing pizza and drinks during an afternoon with the staff and the stonemasons who were doing most of the the material work on the building, is such a wonderful memory."

#3&4 Karina Castro, Project Manager
" I am going to choose two .. if that is allowed … first up has to be 'A Waltz Down Memory Lane' (20 April) - a great afternoon of dancing, cakes and memory sharing attended by over 40 people over 55. This was made even more amazing by having Norma's Groovers back at Trinity entertaining our friends.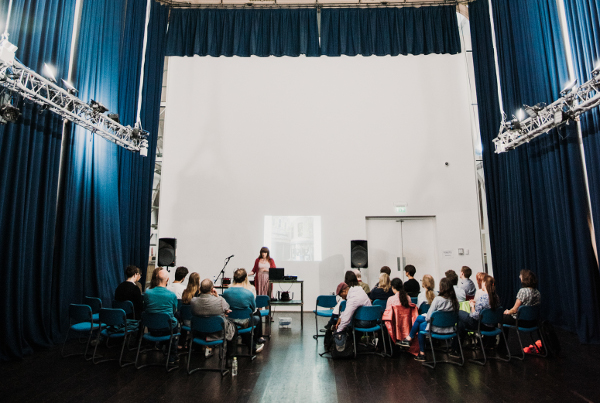 Dr McClymont's talk looked at how we repurpose old buildings. Photo@Khali Ackford

Then, Dr Katie McClymont's 'and the spirit lingered on' (19 June) - a really engaging talk that got everybody involved (inc Khali, the photographer!) about how historic buildings, particularly former churches, are now used as sites of secular worship and as community hubs."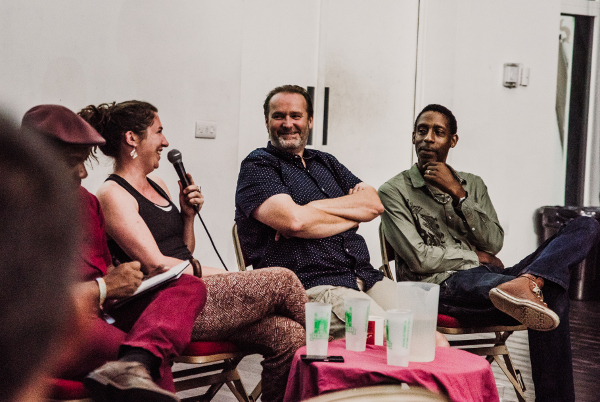 Centre Director Emma Harvey shares the floor with TCA founder Matthew Hewitt and long standing DM and former Centre Manager Derreck Sterling. Photo@Khali Ackford
#5 Glyn Everett, Chair of Trustees
"I really enjoyed the talk 'Reconstructing Trinity from Disrepair to Glory' (31 July) - A wonderful conversation around the different moments of history that the Trinity has seen, and all the heartfelt effort that has gone into keeping the building open, safe and working for the communities that surround it."
About Heart & Soul
From January to October 2018 we celebrated Trinity's place at the heart of the community through a programme of accessible heritage activities, workshops and events. The activities took place alongside our most recent capital works to conserve and renovate the building and where funded by Heritage Lottery Fund, Historic England, Bristol City Council and other charitable Trusts & Foundations.