by sarahb —
last modified

27/06/2018 10:10 AM
Talk series exploring the challenges of transformation
by sarahb —
last modified

27/06/2018 10:10 AM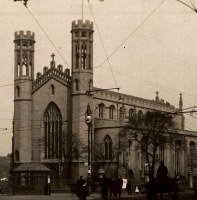 Trinity, a complex story of conservation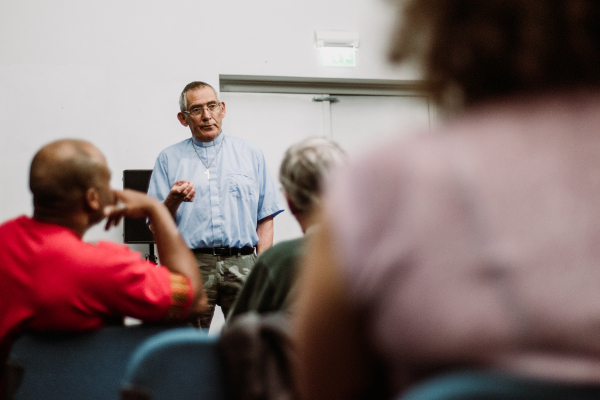 Talks include looking at the changing nature of marriage photo @ Khali Ackford
2018 Talk Series
Programmed as part of our Heart & Soul heritage project we will be welcoming national and international speakers to our evening talks, devised in collaboration with Bristol's Architecture Centre and the University of West England (UWE).
The series looks at the challenges and achievements of transforming and preserving historic buildings.
Speakers include: renown Architect Tim Rolands (20 March), known for his development of Jacksons Lane Arts Centre, who will share his unique perspective on transforming historic buildings; Mexican Architect and UWE Senior Lecturer Fidel Meraz (27 Feb) will share his experience of the challenges and successes of transforming a range of disused churches into community hubs; Marcus Hammond, curator of Linconshire's arts centre Slumgothic x-church (17 April) who will draw upon personal experience to explore how 'unfinished' spaces attract new audiences.
Not all transformations end in success, former Drum Art Centre employee Mukhtar Dar, will consider the rise and fall of the Drum (Birmingham) in his talk The Life & Death of an Arts Centre (1 May)
Prof. Brian Heaphy will explore the diversity of marital union in Britain today in his talk From Weddings To Civil Partnerships (29 May) and UWE's Senior Lecturer in Planning Dr Katie McClymont (19 June) will consider how historic buildings, particularly former churches, are now used as sites of secular worship and as community hubs.
Vanguard of Gentrification (10 July) draws together a panel of commentators to explore one of the most contentious and relevant issues in Bristol today. We will close the series of talks with a panel of Trinity's former and current management members, who will discuss the pitfalls and successes of Reconstructing Trinity from Disrepair to Glory (31 July)

Find out more about the talks and how to reserve your free place here and read Heritage intern Tess' notes on our Tuesday talk series.
About the project
Heart and Soul: Trinity in the Community is a celebration of big life events at Trinity. Throughout 2018 there will workshops, talks and heritage activities for all ages. The project runs along side our most recent capital works and has been made possible with the help of these funders.
You can find out more about Heart and Soul: Trinity in the Community here, including how to get involved and how to contribute archive material here.
Thanks to the support of our funders all events in our Heart & Soul project are free. We suggest donation of £2 that will go directly back into Trinity's charitable work.