by sarahb —
last modified

20/06/2018 11:44 AM
Sign up for our heritage walks around Old Market and Trinity
by sarahb —
last modified

20/06/2018 11:44 AM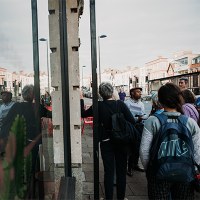 Tours take people around Trinity and up and down Old Market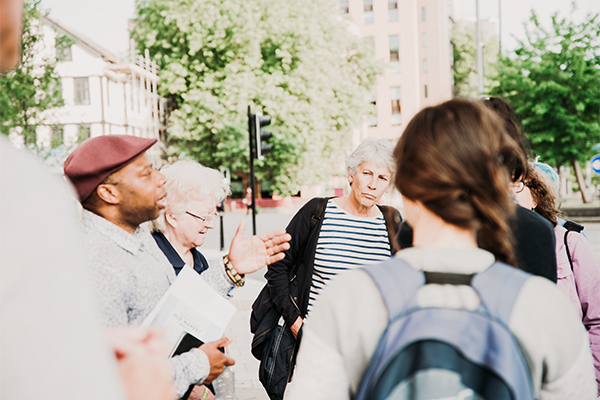 Dr Edson Burton sharing the tales of Old Market's rich history in June 2018 @Khali Ackford
'Medieval market' bustling High Street' ' home to the city's most prestigious cinema, churches, and music halls, ' 'a red light district' 'Bristol's gay quarter' now described as up and coming before .
Trinity invites you to join us for a series of Heritage Walks of the Old Market area with historian & writer Dr Edson Burton. They will explore first hand the physical and social historical changes that are making the area increasingly popular.
Revival:
1. an improvement in the condition, strength, or fortunes of someone or something
2. an instance of something becoming popular, active, or important again
Through this series of guided walks, Dr Edson Burton reveals the ebb and flow of Trinity and Old Market's history. They take place on the following dates and times:
Sun 16th Sep, 12pm-2pm (part of Bristol Doors Open Day)
Spaces are limited, so book your free place in advance, following the ticket links on each of the events
Head over the the Heart & Soul project page to find out about our other events and activities.