by sarahb —
last modified

19/10/2018 12:16 PM
Centre for Celebration
by sarahb —
last modified

19/10/2018 12:16 PM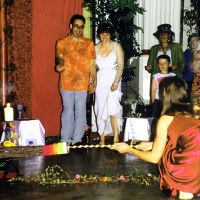 Trinity has been a centre of celebration since 1832
'Christenings, weddings, civil partnerships, wakes, parties'...whether as a church or community arts venue, Trinity has always been a space of unique celebration and commemoration. Writes Dr Edson Burton in his introduction to our newest heritage publication 'A Centre For Celebration'. The booklet is part of our Heart &Soul heritage project and is a collection of conversations with the many people who have celebrated in one way or another at Trinity over the years.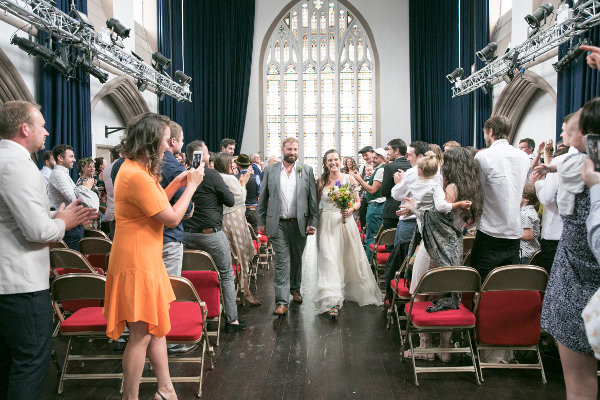 Abi & Jack's Wedding at Trinity Centre
"Everybody wanted to get married there at that Trinity Church. My Auntie Marge and Auntie Iris got married there, I was bridesmaid there. What I do remember is where the vicar used to stand, it was a lovely eagle that he had the Bible on that he used to read the service from." Gloria, recorded on 22nd August 2018
Designed by our awesome intern Tess Sieling (who alongside her archive work has spent the year blogging about the Heart & Soul project) the booklet presents a sample of weddings, wakes and parties spanning the life of Trinity. View the booklet in its full glory here, or you can pick up one of the limited printed copies from Trinity. Previous heritage projects include What's Your Trinity Story and Vice & Virtue.