by sarahb —
last modified

22/02/2018 12:15 PM
Be part of "Heart & Soul" our 2018 heritage project
by sarahb —
last modified

22/02/2018 12:15 PM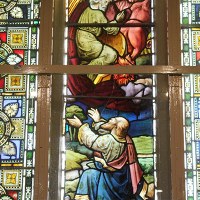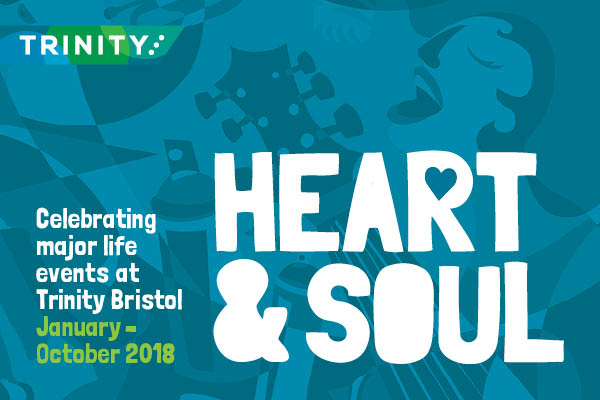 As you may know (by the sheer amount of scaffolding) we recently secured funding from Heritage Lottery Fund, Historic England, All Churches Trust and 14 other funders, to undertake essential works to the The Trinity Centre, a Grade II* listed building. Alongside the essential building works we are also launching the  heritage project 'Heart & Soul: Celebrating major life events at Trinity Bristol'. Alongside activities we will be collecting images, archive footage and stories from people who have had big life events here.
From the christenings, when the building was a church, to a first birthday party, there are hundreds of stories out there from all the communities who live around and use Trinity.
Local artisans specialising in clay, woodcarving, stained glass and textiles will deliver a series of workshops in the traditional craft skills used in the initial 1800's building of the centre.Everyone is welcome to take part but older people, members of Bristol's BME communities and residents of BS5 & BS2 are particularly welcomed.
We will also be welcoming national speakers to a series of accessible evening talks, devised in partnership with Bristol's Architecture Centre & the University of the West of England (UWE). Looking at the challenges and achievements of reusing historic buildings speakers include Tim Ronalds, who brings a unique perspective on transforming some of the Britain's most iconic buildings, like Wiltons Music Hall, The Hackney Empire & Jackson's Lane.
We have a programme of activities to suit a range of ages, including a podcast project in partnership with local schools, history quests for children and families and a series of guided heritage walks. For the young at heart we have two memory dances – a morning of dancing and delicious cakes. Hosted by Dr Edson Burton, participants we will be encouraged to share their stories and memories of Trinity. As with all our heritage projects we will be collecting stories from residents, community members and all those who have a story to share about celebration at Trinity. In October the stories, images and archive material will be exhibited at Trinity at our end of project celebration event.
There are also volunteer roles for those who wish to gain skills or have an interest in heritage, as well as a part-time Project Assistant Internship (24 week, entry-level career development)to help us deliver this programme.
You can find out more about the activities here, by picking up a brochure from Trinity or various venues, cafes, and community spaces across Bristol or you can download a copy of the brochure here.