by sarah —
last modified

02/08/2022 02:48 PM
Putting Down Roots
by sarah —
last modified

02/08/2022 02:48 PM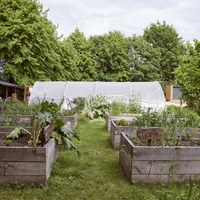 Trinity Garden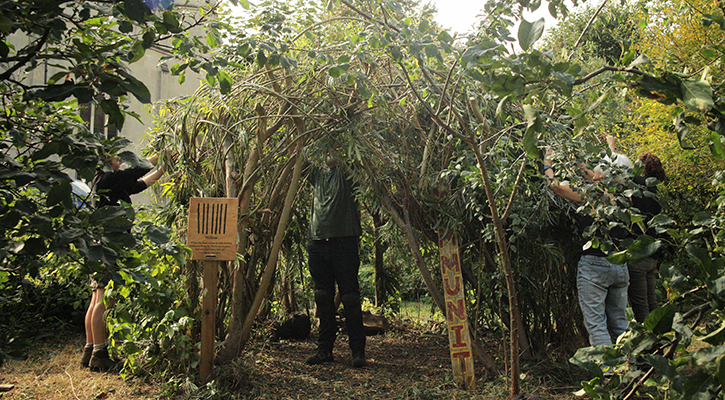 Volunteers help maintain the gardens at Trinity
Putting Down Roots is a horticultural therapy and training project, using gardening as a tool to help people in their recovery. Delivered by St Mungo's, the project helps to build people's self-esteem, confidence and sociability through connecting with nature.
"It is a pleasure to work in such a beautiful space and to be part of something so positive that so well serves the local community." Putting Down Roots Participant
The group meet weekly and help maintain the gardens in Trinity's historic grounds and work in teams to plant blubs, prune trees, weed and even to take part in crafts activities such as mud sculpture.
On average about ten people attend the weekly sessions at Trinity. The team delivering Putting Down Roots say that taking part can be an up and down journey, but it is proven to help people take positive next steps in their recovery.
One client, Miriam*, took part in Putting Down Roots for about a year and a half. She particularly enjoyed being in the garden and the St Mungo's team saw her benefit therapeutically through being able to get involved, for example, in pruning the trees or weeding an area enough to unwind and feel much better after a few hours than she did when she arrived. Miriam recently moved on to start a new role as a Forest School Assistant.
Clients who take part in Putting Down Roots are referred to the project through their key worker - they may live at the St Mungo's hostel or are recommended by a someone who has previously taken part.
If you would like to find out more about the project please visit the St Mungo's website.
*name changed to protect privacy