by sarah —
last modified

17/12/2021 02:24 PM
Bird Bath sculpture installed in Trinity garden
by sarah —
last modified

17/12/2021 02:24 PM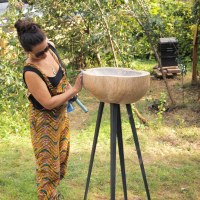 Amelia Bax's legacy gift leaves a lasting memory in memory of Bunty Bax
Forest school workshops with local schools and artist Alice Cunningham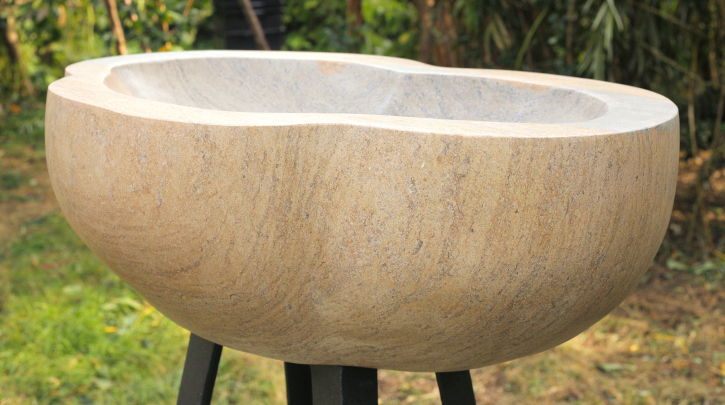 The Bird Bath is carved in Ancaster Weatherbed stone by artist Alice Cunningham
Trinity commissioned Bristol artist Alice Cunningham to create a bird bath sculpture as part of the recent improvements to the community garden.
"I liked exploring the garden and being able to build up trust with my team because before we started I did not have trust in them" Baraka, workshop participant, St Nicholas of Tolentine primary school.
Carved in Ancaster Weatherbed stone, the bird bath is in memory to Bunty Bax, following a legacy donation by her daughter Amelia. Amelia's legacy gift donation contributed towards creating an accessible outdoor space including new pathways, raised planters and a sensory nature trail.
As part of the making of the bird bath, Bristol-based sculptor, Alice, also delivered workshops with 12 local children from Hannah More and St Nicholas of Tolentine Primary Schools who attend Forest School sessions at Trinity. The children explored different types of homes and nests in nature and then used clay to create their own sculptures.
We are really grateful to be able to complete this round of improvements to the garden creating an accessible inner-city garden for all to enjoy. The improvements have been funded by Power to Change, match funders and Amelia's legacy gift donation.