by sarah —
last modified

03/02/2022 03:29 PM
Activism Through the Lens
by sarah —
last modified

03/02/2022 03:29 PM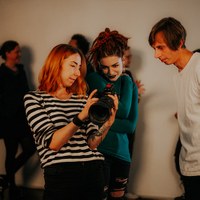 Activism Through the Lens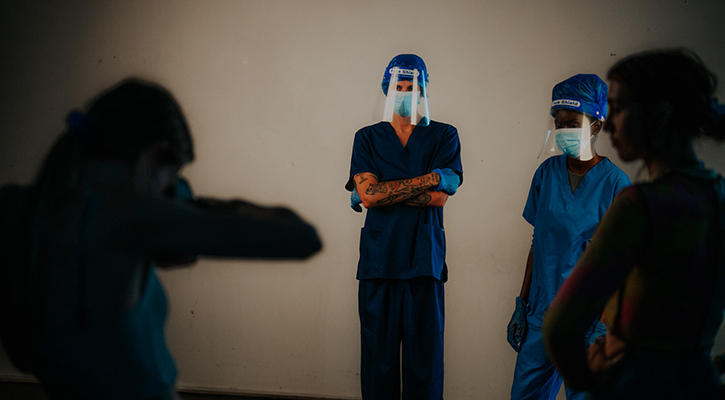 The camera has long played a vital role in producing alternative narratives and creating a counter point to mainstream depictions.  Image from 'Activism Through the Lens' credit Khali Ackford/ Trinity Community Arts
Bristol based photographer Khali Ackford came to prominence following his powerful photographs capturing the spirit of the Black Lives Matters movement in the city. The events of which led to the toppling of Colston and a ripple effect around the globe.
"I'd seen his work and know the level of work that he brings across – that was the main attraction, to aspire to get to that level." Zack, participant of Activism Through the Lens
In autumn 2021, as part of the Heritage Lottery funded project Art of Resistance, Trinity commissioned Khali to create a hands-on workshop series that would explore the role of photography in challenging the dominant narrative and highlight its power to support marginalised voices.
Khali designed the programme to introduce participants to his own journey as a photographer and offered opportunities to connect with his peers, including bringing leading artists/activists to sessions. He supported the group with key technical skills such as tips for shooting with DSLR's, how to capture the spirit of protests through a lens, as well as shooting in a studio environment.
The programme included a mini-personal project, whereby participants used the skills they had learnt to create studio images that amplified the issues that were most passionate to them including the role and dedication of front-line NHS staff during the pandemic.
Art of Resistance continues to offer a programme of events and activities throughout 2022, including The Final Frontier, a two-day festival in March. The Festival features Mikaela Loach, who famously took the UK oil industry to the High Courts in 2021, as well as Bristol 'artists and activists' Doug Francis (Invisible Circus) Chris Chalkley (PRCS) and Michelle Curtis whose iconic paintings of 'The Seven Saints of St Paul's challenged stereotypes of the African Caribbean community that make the central Bristol ward their home. Click here to buy tickets.