Public access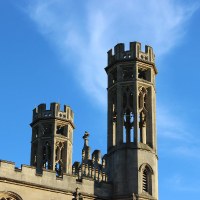 Public access of the Trinity Centre
If you would like to discuss your requirements, please contact us.
Public Access Statement
Trinity Community Arts' mission is to make sure that everyone has the opportunity to access and shape arts and culture in Bristol. We are committed to making sure our venue, activities and information is accessible to all.
Opening & closing times
The public have drop-in access to the interior of the building 9am-6pm Mondays-Saturdays throughout the year and the surrounding grounds are open to the public 24hrs. People can access the centre via a range of free and ticketed events and activities as well as through space hire. During private hires, access may be restricted.
Bookings
Please visit the Space Hire area of our website, for more info or get in touch if you would like to arrange a viewing.
Garden
The garden is open all year round, during office hours, and is a space for public use. We also host community garden project activities from this space and deliver some events and host private parties. Please respect the space and other users. The garden has a circulation pathway that is wheelchair accessible.
Parking

There are four accessible parking bays located by the Daytime Reception area (left of the building). The front of the venue is also accessible. Our car park is 24hr Pay & Display and all visitors are required to pay and display, including Blue Badge Holders.
If you are taking part in a project activity run by Trinity Community Arts, you may be able to claim back your expenses - please speak your Trinity Event Organiser for more info. Community partners running activities at the Centre may also offer similar expenses for participants in community activities and projects.
Safety
A Duty Manager is on site whenever the venue is in use, responsible for first aid, health and safety and fire safety.
Evacuation
The Emergency Evacuation Point is located in the Trinity Garden. In the event of an emergency, the refuge point for the upstairs hall space is located on the landing area above the Reception.
We are able to provide you with assistance in the event of an emergency if you feel this is needed. Please get in touch prior to the event to discuss any particular requirements you have or if you require a Personal Emergency Evacuation Plan (PEEP).