by emma —
last modified

01/07/2020 12:04 PM
Talk to us
by emma —
last modified

01/07/2020 12:04 PM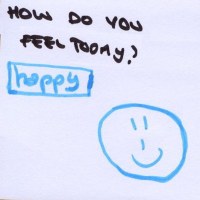 Please get in touch with us to raise any issues or give feedback
Feedback
Trinity aims to provide great services and activities for everyone.
We are committed to gathering feedback to help us improve what we do.
We host consultation events, gather feedback from activities and liaise with our Membership in order to learn more about what people want and to grow our services.
Tell us what you like and we'll endeavour to keep doing it. Tell us where there's room for improvement and we'll look at where we can implement change to get it right.
Click here to see just some of the things we've done in the past to act on your suggestions.
If you have some feedback that you would like to share, please get in touch.
Complaints

Anyone is entitled to make a complaint - If we fail we want to know.
We are committed to resolving complaints quickly and effectively, to maintain positive relations, provide the best possible service and learn for the future.
A complaint can be made in person, by phone, by email or in writing through the following channels:
The on-site Duty Manager; there is always a Duty Manager on the premises when it is open to the public

Your Key Contact; a staff contact responsible for managing the relationship between you and Trinity

Email feedback@trinitybristol.org.uk
Visit the contact us area of our website for more information.
Parking Charge Notices (PCNs)
Trinity's car park is managed by Carflow. Trinity is unable to take forward individual appeals against PCNs issued, nor do we receive any revenue from PCN charges. To query or appeal a PCN, please contact appeals@carflow.co.uk or visit their website. Visit the Parking area of our website for more information.