by sarah —
last modified

24/02/2020 11:43 AM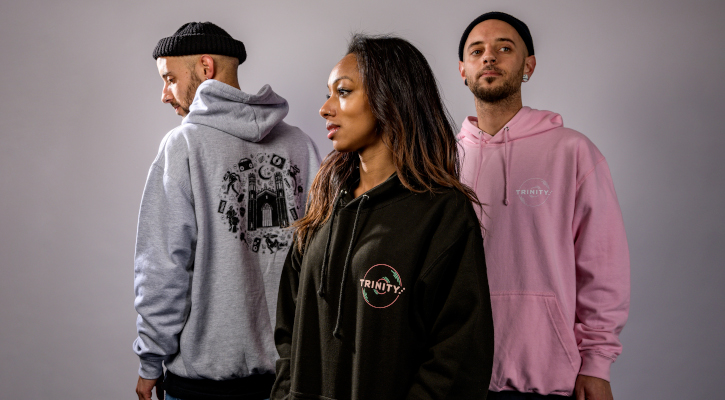 Trinity Hoodies come in S, M, L, XL, XXL in pink, grey and black
Trinity T's come in S, M, L, XL, XXL in pink, grey and limited edition black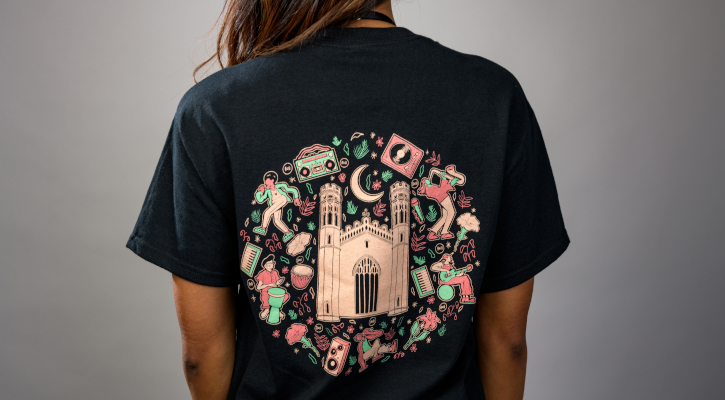 Designed by Adam Menzies the black T's and Hoodies are tri-colour printed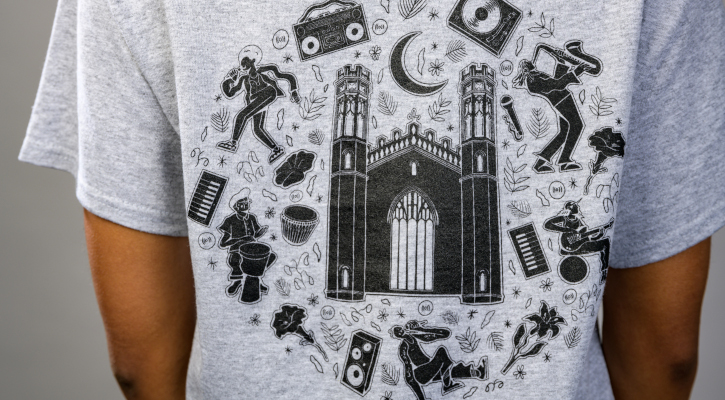 Black ink used for Grey T's and Hoodies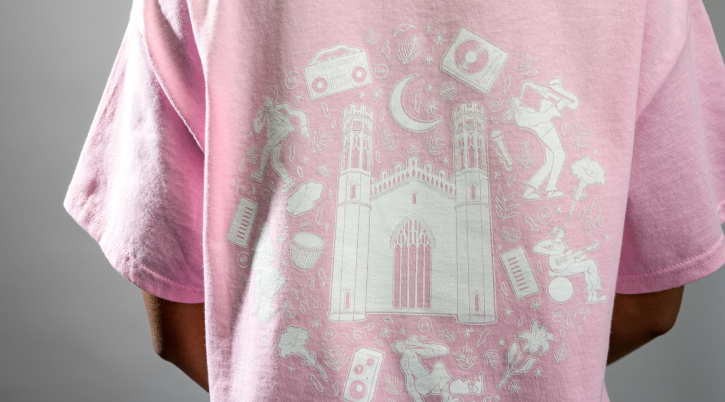 Pink T's and Hoodies are printed in white ink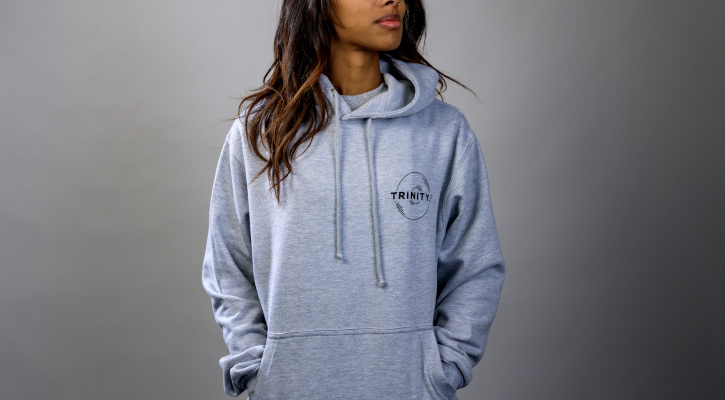 The front of all hoodies and T's feature a Trinity logo plus illustration designed by Adam Menzies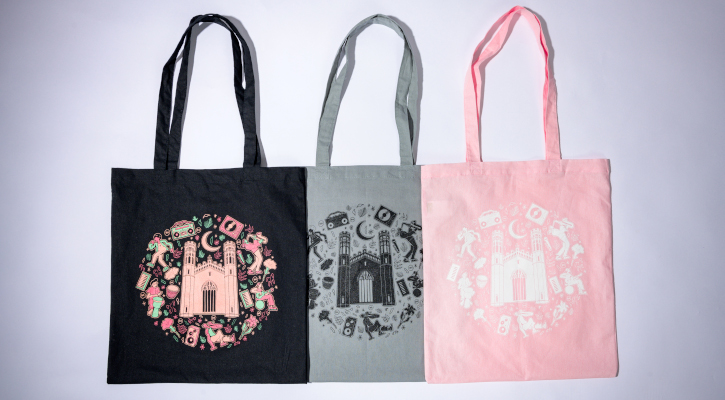 Trinity Tote Bags come in tri-colour black, grey and pink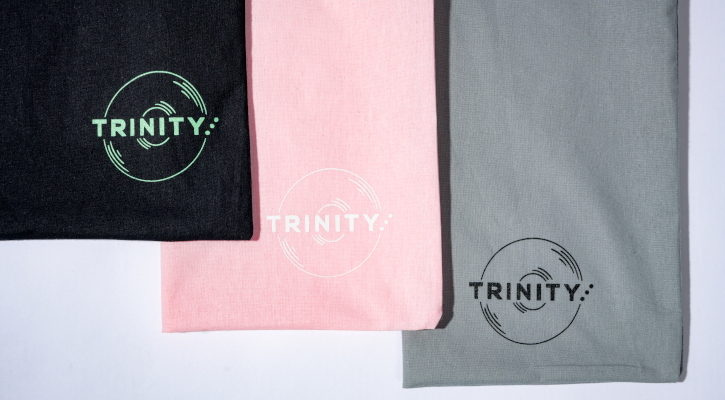 Trinity Totes are 100% cotton and printed by Elusive Press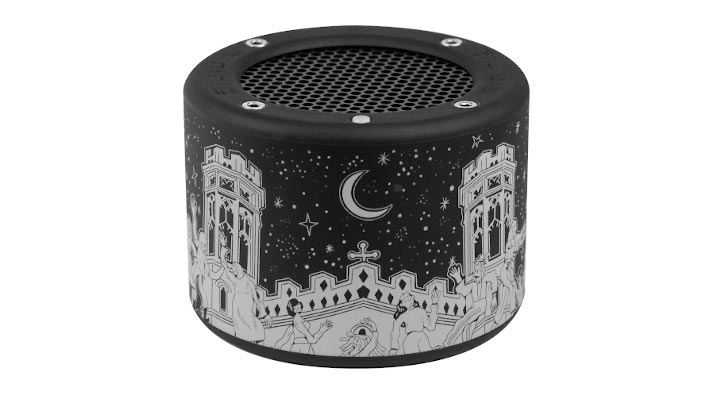 #TriniRigs, made by Bristol based company Minirigs feature Adam's illustration
... and awesome sound
Trini Merch
Trinity have teamed up with Bristol based illustrator Adam Menzies to create artwork for our merch throughout this year.
Some people may recognise Adam's distinct style used in promo for Sofa Sounds, the all nighter we are pleased to host, so it seemed fitting to Trinity and our history to team up with Adam this year.
Adam has designed artwork for the #TriniRig, otherwise known as a Minirig, the portable bluetooth speaker known for its sound quality and ability to fit together to make a powerful sound system.
We also have tri-colour black hoodies, tee's and totes alongside one colour grey/pink hoodies, tee's and totes. All merch comes in S/M/L/XL/XXL.
Trinity Minirigs are available to order online.  For now you will need to pop in and purchase all other merch at Trinity (gig or at reception 9am - 5pm Monday to Friday).
Over 60% of activity at Trinity is free/subsidised community activity, by purchasing merch from Trinity you are helping us invest in communities so that everyone has the opportunity to access and shape arts and culture in Bristol. Find out more about the work we do here.
Click here to order your custom built Minirig #TriniRig (shipping 3-5 days)