by emma —
last modified

11/04/2019 10:52 AM
Recruitment Privacy Notice
by emma —
last modified

11/04/2019 10:52 AM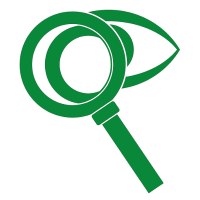 Information we need to collect as part of our interview, selection and appointment process
As part of any recruitment process, Trinity Community Arts Ltd and our trading subsidiary collects and processes personal data relating to job applicants. We are committed to being transparent about how we collect and use that data and to meeting our data protection obligations.
Information we collect
In the course of our interview, selection and appointment process, we collect information provided through your application form, via email, in person at interviews and/or by any other methods.
Information we collect as part of our recruitment process includes:
1. Information needed to communicate with you in respect of the recruitment process i.e.
your name, address and contact details, including email address and telephone number
2. Information to consider your application in respect of a role for which you have applied i.e.
details of your qualifications, skills, experience and employment history

information about your current level of remuneration, including benefit entitlements

reasons for leaving current/past employment and/or information about gaps in employment history
3. Information obtained to enhance any information that we receive from you i.e.
information provided by third parties i.e. references supplied by former employers

other publicly available information you have published on the Internet i.e. LinkedIn and other social media profiles
We will seek information from third parties only once a job offer to you has been made and will inform you that we are doing so.
4. Information needed to conduct any relevant checks to fulfil our legal requirements i.e.
information about your entitlement to work in the UK
If you are successful, some roles may also require us to carry out either a Basic or Enhanced Disclosure and Barring Service (DBS) check. We will seek this information only once a job offer to you has been made and will inform you that we are doing so.
5. Information to help us make reasonable adjustments (i.e. for candidates who have a disability) and to monitor, evaluate and inform our recruitment processes i.e.
categories of personal data, such as information about ethnicity, sex, gender, religion or belief, disability
This information is separate from the application form and is not used as part of the selection process.
Certain information may be considered at interview invitation stage i.e. in the case of making reasonable adjustments for a disabled person, ensure we enable all eligible candidates to be interviewed.
Data is separated from personal details and stored anonymously, for monitoring purposes.
Lawful basis for processing
Trinity relies on legitimate interest as the lawful basis on which we collect and use your personal data. Our legitimate interests are the recruitment of staff for our organisation.
Where you apply for a job opening, we rely on your consent, which is freely given by you through entering into the application process.
We need to process your data to enter into a contract with you, also to ensure we are complying with our legal obligations.
Security
We take appropriate measures to ensure that all personal data is kept secure including security measures to prevent personal data from being accidentally lost, or used or accessed in an unauthorised way.
We limit access to your personal data to those who have a genuine business need to know it. Those processing your information will do so only in an authorised manner and are subject to a duty of confidentiality.
We also have procedures in place to deal with any suspected data security breach. We will notify you and any applicable regulator of a suspected data security breach where We are legally required to do so.
Unfortunately, the transmission of information via the internet is not completely secure. Although We will do our best to protect your personal data, we cannot guarantee the security of your data transmitted through any online means, therefore any transmission remains at your own risk.
Where we store your personal data
Data will be stored in a range of different places, including on your application record, in HR management filing systems and on other IT systems (including email). HR files are kept in a locked filing cabinet. ICT and email systems are password protected.
During the recruitment process, the selection panel will have access to paper copies of job applications with personal details and equal opps data removed. Paper copies are shredded after the assessment and interview process is complete. Any downloaded copies stored on local drives are also deleted.
If you contact us during the course of your application, we may keep a record of that correspondence.
We may retain a record of your progress through any hiring process that we may conduct.
Who has access to data
Your information may be shared internally for the purposes of the recruitment exercise. This includes members of the HR and recruitment team, interviewers involved in the recruitment process, managers in the business area with a vacancy and IT staff if access to the data is necessary for the performance of their roles.
We will not share your data with third parties, unless your application for employment is successful and we make you an offer of employment. At this stage, data may be shared with third parties i.e.
who may be engaged in provision of HR/payment services (i.e. our pensions provider)

with former employers to obtain references for you and/or to conduct any necessary background/DBS checks
By submitting your personal data, you agree to this transfer, storing or processing.
How long we keep your data
If your application for employment is unsuccessful, the organisation may hold your data on file for
up to six months after the end of the relevant recruitment process.
At the end of that period, or once you withdraw your consent, your data is deleted or destroyed.
If your application for employment is successful, personal data gathered during the recruitment process will be retained for the duration of your employment. The periods for which your data will be held will be provided to you as part of our Data Protection Policy.
Equal opportunities forms are stored in a password protected email inbox. Data is separated from personal details and stored anonymously, for monitoring purposes. Original attachments are deleted automatically within 6 months of receipt.
Your rights
As a data subject, you have a number of rights. You can:
access and obtain a copy of your data on request

require the organisation to change incorrect or incomplete data

require the organisation to delete or stop processing your data, for example where the data is no longer necessary for the purposes of processing
You are under no statutory or contractual obligation to provide data to Trinity during the recruitment
process. However, if you do not provide the information, we may not be able to process your application properly or at all.
If you would like to exercise any of these rights, please visit our Privacy Policy for further information.
If you believe that the organisation has not complied with your data protection rights, you can complain to the Information Commissioner.