Cookies Policy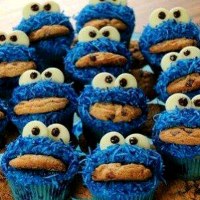 Trinity uses cookies (nom nom nom) to improve the usability of our website & CRM
Introduction
By using our website and/or CRM you agree to Trinity's Cookies Policy and consent to Trinity's use of cookies in accordance with the terms of this policy.
About cookies
Cookies mean that a website will remember you.
Cookies are small text files that sites transfer to your computer, phone or tablet to make interacting with a website faster and easier; for example, by automatically filling your name and address in text fields.
How do they work?
Cookies are files sent by web servers to web browsers, that enable a web server to identify and track web browsers.
Cookies are stored by web browsers and then sent back to the server each time the browser requests a page from the server, and include:
Session cookies: deleted from your computer when you close your browser
Persistent cookies: stored on your computer until deleted, or until they reach an expiry date
Your devices
The type of device you're using to access our website may provide us with information about the device you are using, for example a mobile to view our website.
Your device manufacturer or operating system provider will have more details about what information your device makes available.
Google cookies
Trinity uses Google Analytics to analyse the use of our website, to create reports to feedback to funders and improve our communications.
Google Analytics generates and stores information about a website's use using of cookies stored on a user's computer. Click here for more info about Google's privacy policy.
Third parties
Use of our website and CRM may mean that you are sent the following cookies from third-parties such as Facebook, Twitter, Vimeo and YouTube. Please view the privacy policies of third-party sites for further details.
Blocking cookies
Most browsers allow you to refuse to accept cookies; to refuse cookies, please follow the instructions of your web-browser. Please be advised that blocking cookies may impact on the usability our website and CRM.
Contact us
For more information, please visit our Privacy Policy or contact us.
Not the kind of cookies you're looking for? Click here for some tasty alternatives