by sarahb —
last modified

25/09/2019 03:56 PM
Community Family Day
by sarahb —
last modified

25/09/2019 03:56 PM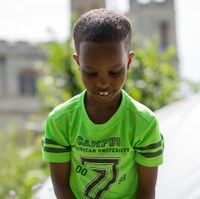 Family Days are for the local community to come together and enjoy Trinity's garden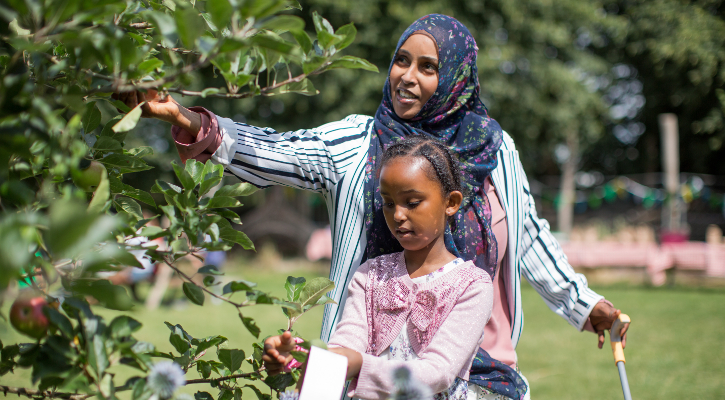 The Community Family Days are an opportunity for families to find out more about nature. Photo @ Paul Blakemore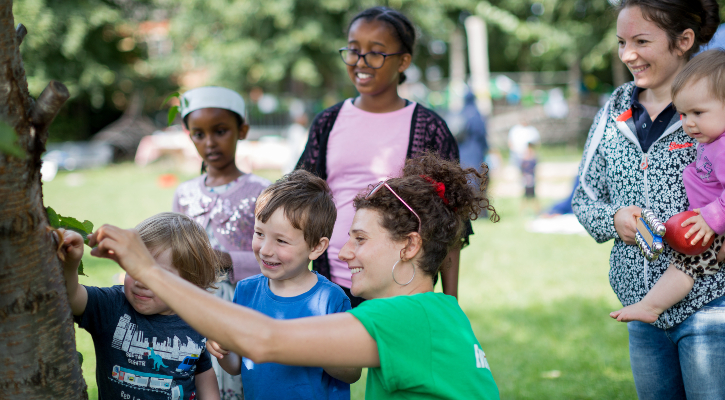 Children explored the garden finding out about the trees and plants. Photo Paul Blakemore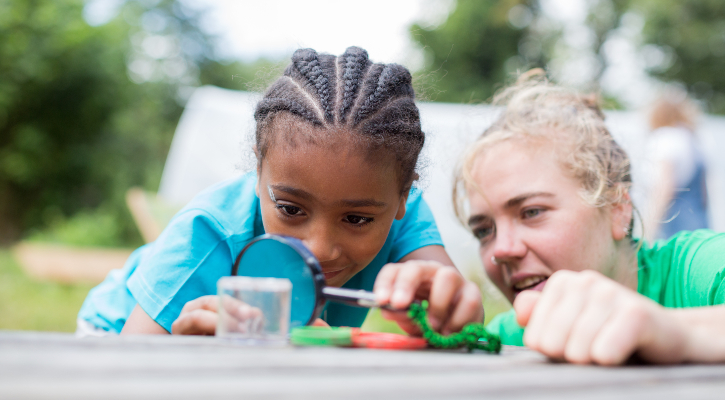 They had the opportunity time to inspect bugs and worms and creatures living in the garden. Photo Paul Blakemore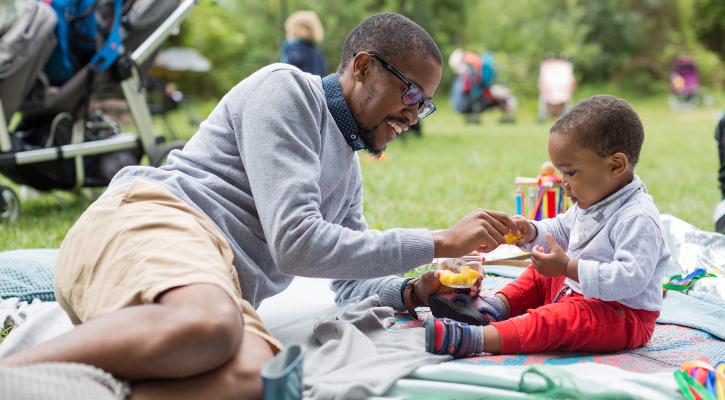 At lunch-time children and their grown ups enjoyed a picnic in the sun. Photo Paul Blakemore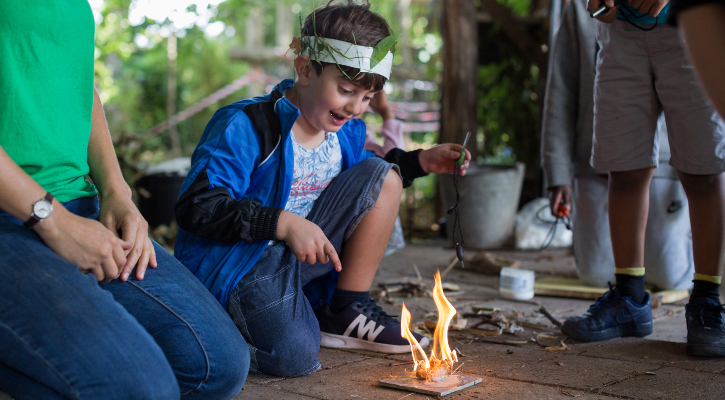 Inside the hut children learnt how to make fire by using flint. Photo @ Paul Blakemore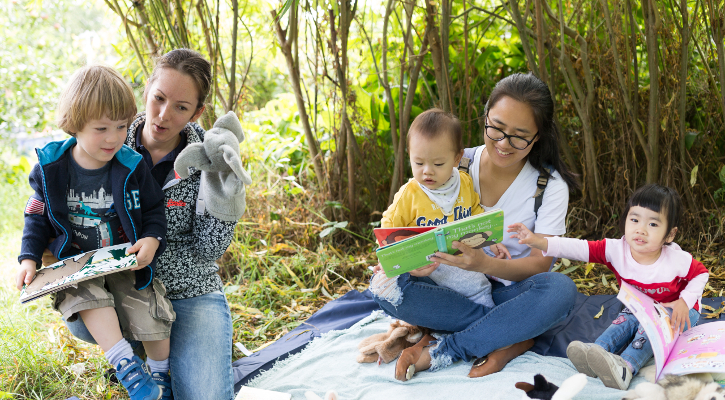 Others took a rest and shared a story-time together Photo @ Paul Blakemore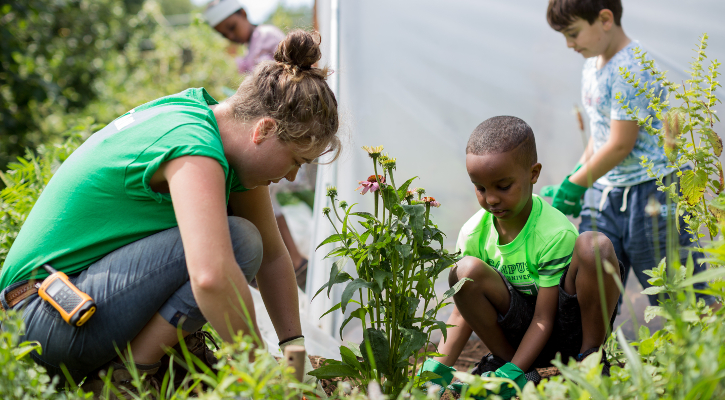 The children were on hand to help the garden team with planting and digging the flower beds. Photo @ Paul Blakemore
Trinity's music team came down to share some musical moments with families. Photo @ Paul Blakemore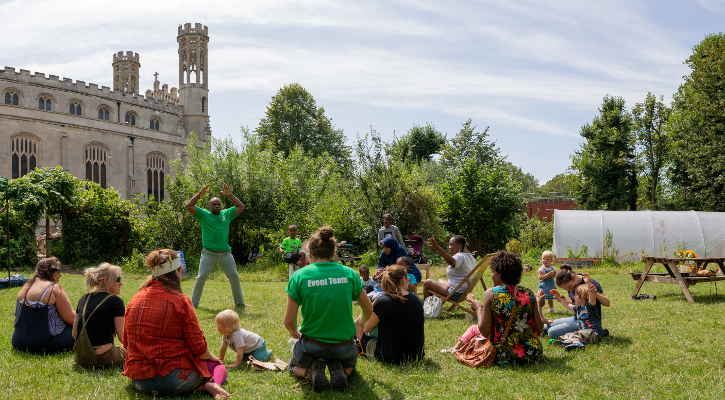 There was wonderful storytelling from Dr Edson Burton. Photo @ Paul Blakemore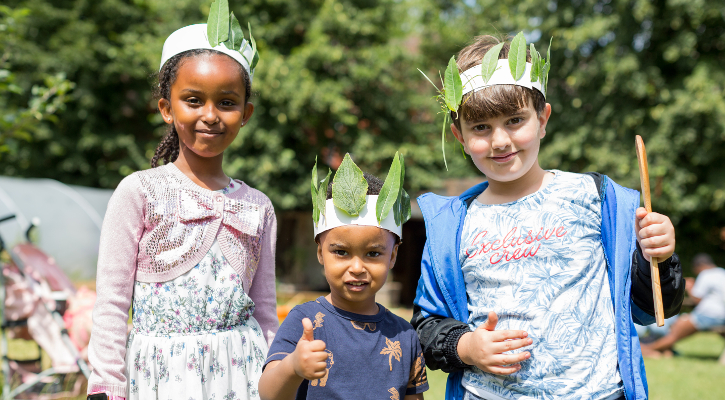 We all had a lot of fun making nature crowns. Photo @ Paul Blakemore
This Summer local families came along to our new Community Family Days in the Garden - and it was brilliant.
"I got to try fire lighting for the first time. It was really hard at first but then I managed to do it! I got to toast 5 marshmallows for me and my brother, so yummy!"
The sessions are an opportunity for local children aged 0-12 and their families and carers to take part in nature based play activities. Inspired by forest school our wonderful garden team support children to find out more about traditional heritage crafts - from fire lighting to natural sculpting to foraging alongside finding our more about organic growing.
Would you like to get involved with the garden? Click here to find out about opportunities for local schools, volunteering opportunities and information about taking part in our Community Kickstart project.
The Community Family Day is supported by funding through BBC Children in Need