by emma —
last modified

02/05/2022 07:27 AM
Awaz Utaoh
by emma —
last modified

02/05/2022 07:27 AM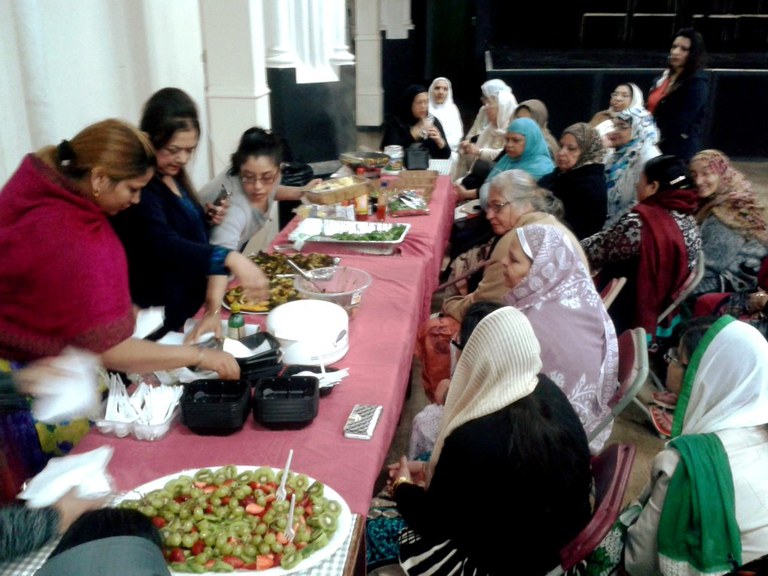 "As we have struggled with funding...The doors of the Trinity Centre have always been open to us." Simi Chowdhry, Director, Awaz Utaoh

Trinity supports Awaz Utoah via our Trinity Community Initiative subsidised hall-space scheme.
Awaz Utaoh means 'raise your voice'. The charity engages women from across Bristol's South Asian community of any religion.
Every Wednesday, Trinity's Main Hall is full of music, dancing, food and fun, thanks to Awaz Utaoh's weekly well-being and empowerment workshops and activities.
From Zuumba to gardening, language classes to safety courses, the group provides vital support for South Asian women to improve their health and well-being.
Awaz Utaoh primarily serves the South Asian community but anyone and everyone is welcome to join. Please contact the group directly for more information.