Bertel Martin: #Resist Researcher
Meet Bertel Martin, Anti-Racism & Anti-Fascism Researcher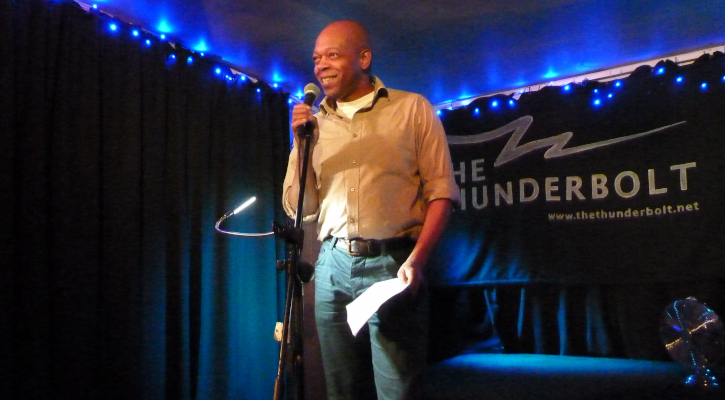 Meet Bertel Martin, Anti-Racism & Anti-Fascism Researcher for the Art of Resistance project.
Bertel Martin of Bristol Black Writers Group has been active in Bristol's writing scene for over 25 years, as a writer, performer and producer. Promoting Caribbean and African writers in Yardstick and with the British Council.
A co-founder of Word of Mouth (now Blah, Blah, Blah), Former Director of Plymouth International Book Festival and Director of City Chameleon, a publishing company specialising in poetry and short stories, Bertel has been published in a number of anthologies.
Performance highlights include performing with Lee Evans, Benjamin Zephaniah, Attila Stockbroker and Jean "Binta" Breeze. Currently Bertel is on the board of directors of Bristol Short Story Prize and the board of Trustees of the Tobacco Factory and trying to find time for his own projects.